2 years ago
Samantha Markle has called George Clooney 'looney' and she needs to stop
She's taking it to a whole new level.
Honestly, when is she going to stop? Cash rained down on her when Meghan got married as she did interview after interview.
Advertisement
Now, she's planning to release a tell-all (and we use tell-all lightly) about her half-sister around the time Meghan's baby is born.
And just last night, she called George Cloney 'looney' for defending his friend.
During the week, George spoke about Meghan and how the media is portraying her. He said:
"They're just chasing Meghan Markle everywhere, she's been pursued and vilified. She's a woman who is seven months pregnant and she has been pursued and vilified and chased in the same way that Diana was and its history repeating itself. We've seen how that ends.

"I can't tell you how frustrating that is, just seeing them broadcast a letter from a daughter to a father, she's getting a raw deal there and I think it's irresponsible and I'm surprised by that."
So, with that, Samantha decided to tweet: "Hey Looney Clooney! Your lawyer wife should have taught you not to make statements without full facts. I doubt #GeorgeClooney would ghost his mother for no legitimate reason. Be quiet Georgie."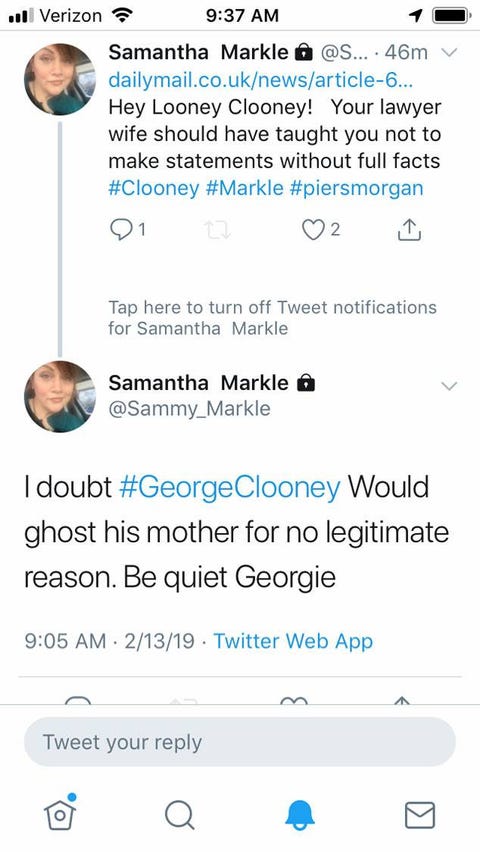 Yep... we actually don't know what to say.
Advertisement