7 years ago
Sarah Michelle Gellar Posts Heartbreaking Tribute To Robin Williams On His First Anniversary
It's been a year since the world was left in shock by the untimely departure of Robin Williams, and today a host of tributes have been paid to the actor.
Williams, who was known for his witty, stand-out personality, took his own life following a bout of depression.
Advertisement
Now one year later, Buffy actress Sarah Michelle Gellar, who starred opposite the Oscar winner in 'The Crazy Ones' took to her own Instagram account to pay her respects to the legendary icon.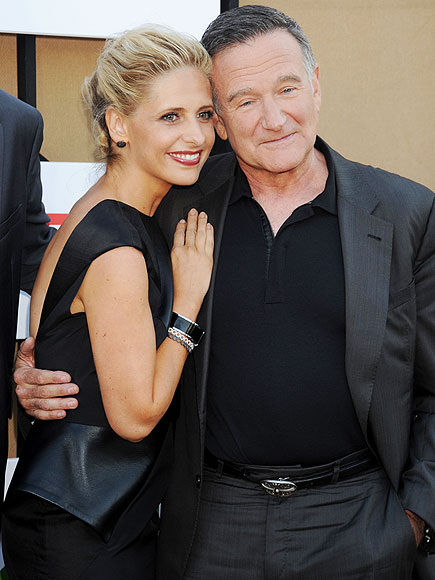 The actress had previously called Williams "the father I dreamed of having."
Re-posting the image of the bench from 'Good Will Hunting', which became a memorial to the actor following his death, Gellar captioned her post with a quote from Ralph Waldo Emerson:
Advertisement
"To laugh often and much; to win the respect of the intelligent people and the affection of children; to earn the appreciation of honest critics and endure the betrayal of false friends; to appreciate beauty; to find the beauty in others; to leave the world a bit better wether by a healthy child, a garden patch, or a redeemed social condition; to know that one life has breathed easier because you lived here. This is to have succeeded."
Advertisement
She added her own extra line to the quote, writing:
"You succeeded RW #RobinWilliams."