3 years ago
5 reasons why we're already obsessed with Big Little Lies
Brought to you by Sky Atlantic
We love getting stuck into a brand-new series. And when that brand-new series is a Mean Girls, Gone Girl, Desperate Housewives hybrid, suffice to say we suspect we're going to be totally hooked.
Enter Big Little Lies. Based on the bestselling novel of the same name by Liane Moriarty, the book already has oodles of fans around the world. And now a gripping small screen version is all set to air exclusively on Sky Atlantic at 9pm on 13 March. Hurrah!
Here are five reasons why we're already pretty obsessed…
1) We ADORE a good mystery
And Big Little Lies is mystery at its very best. On the surface, lead characters Celeste, Madeline and Jane lead a lavish and glamorous existence in California. But their complicated lives are far from perfect – and soon the plot arrives at a violent death outside a sprawling oceanfront mansion.
2) The cast is amazing
Oscar-winning actors Reese Witherspoon (who plays Madeline) and Nicole Kidman (Celeste) star – and critics are saying that they give standout performances. Watch out too for the likes of Academy Award-nominated Laura Dern, the amazing Shailene Woodley and young talent Zoe Kravitz.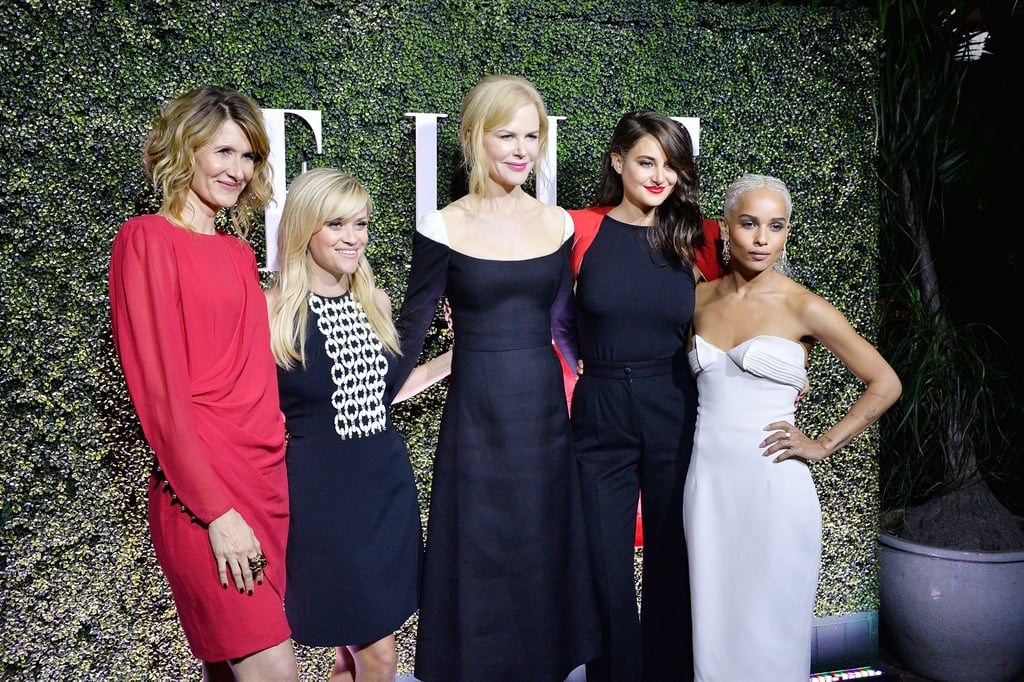 3) The episodes are an hour long
Big Little Lies runs to just seven-episodes – and we already suspect that we're going to be pining for more by the end. We'll take solace in the fact that at least each airing is an hour long - meaning there is plenty of Big Little Lies to enjoy.
4) It's another HBO classic
Also responsible for The Wire, The Sopranos, and Game Of Thrones – not to mention countless other small screen classics, we've been known to lap up whatever HBO produces. Don't forget that Big Little Lies is being aired exclusively on Sky Atlantic too – meaning you can't watch it anywhere else.
5) There are stunning interiors
The set-design and location choices on Big Little Lies are fantastic – reflecting the fact that these are women who live in truly fabulous homes. Indeed, their seductive kitchens, bathrooms, and bathrooms are all straight from the pages of a glossy magazine. Stunning!
Big Little Lies is available exclusively on Sky Atlantic at 9pm from Monday 13 March.
Big Little Lies ©2017 Home Box Office, Inc. All rights reserved. HBO® and all related programs are the property of Home Box Office, Inc.