2 years ago
'Karma's a bitch': The new internet trend that we CANNOT stop watching
YAAASSS!
We're often warned about the dangers that lurk on the internet. From dodgy websites to disturbing content, it can be a dark place.
However, what we have to remember is the internet is also the place that gives us an endless supply of internet shopping and dog memes, and if that's not the stuff of dreams, we don't know what is.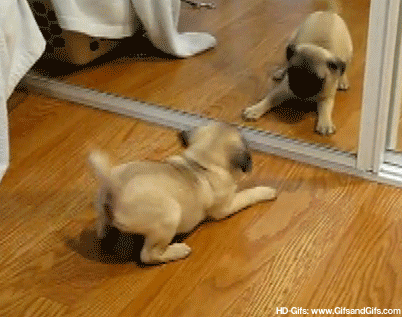 Well, the latest gift from the internet comes in the form of these spectacular videos. A trend that began among teens in China has now spread worldwide with even some of our favourite celebrities taking part.
All stemming from a single line from the Netflix show Riverdale, the 'Karma's a bitch' videos are truly something to behold.
The concept is simple - the subjects appear first looking pretty casual until they say that almighty phrase and we witness some of the greatest glow-ups of all time.
We DARE you not to watch them all, but here are just some of our favourites.
Hello it is Friday and I am here with the latest Chinese meme: "karma's a bitch"

Here are some of the best ones: pic.twitter.com/tdjItEkzvL

— Kassy Cho (@kassyapple) January 26, 2018
— Kassy Cho (@kassyapple) January 26, 2018
— Kassy Cho (@kassyapple) January 26, 2018
— Kassy Cho (@kassyapple) January 26, 2018
— Kassy Cho (@kassyapple) January 26, 2018
— Kassy Cho (@kassyapple) January 26, 2018
YOU GUYS! Here it is! @kellyoxford and I did the karma's a bitch meme tonight and it only took us like 5 hrs to figure it out. ?? cc: @PFTompkins pic.twitter.com/jF7xN7rqWH

— Busy Philipps (@BusyPhilipps) January 28, 2018