3 years ago
Louis Theroux gets angry in this teaser for his upcoming Scientology film
"I consider myself fucked." - Louis Theroux
In a new interview with VPRO Cinema, awarding winning documentary filmmaker and king of awkward questions Louis Theroux sat down to discuss his upcoming expose on Scientology titled My Scientology Movie.
His new promises to be as confusing as it will be candid.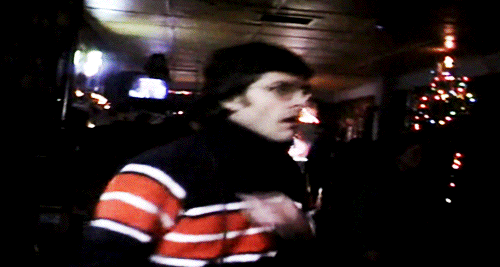 The compelling chat will make the next 12 minutes fly by. In it, Theroux reveals why after making contact with the mysterious church ten years ago, he has now decided to delve further into the organisation and its members.
New teaser footage from the feature length BBC film has been added to the interview to provide context. In it, we see some LA Scientologists make Louis angrier than we've ever seen him before.
Speaking about the film to Vpro, Theroux said:  
"More than 10 years ago, I approached the church to see if they might let me in to make a documentary. I thought I might be able to bring a sense of nuance and perspective to people's understanding of a faith that has been much ridiculed. 

"Just as I have done with other non-mainstream stories, I hoped to see it from the inside and make a human connection with its clerics and congregants. But I was repeatedly turned down."
We know the question you're asking. Unfortunately, even the big man himself doesn't know yet when the final film will be released.
Possibly Hopefully we'll get it in October. Stay tuned to JOE for updates.
I think it will be released in October or November

— Louis Theroux (@louistheroux) May 20, 2016