5 years ago
The Alternative Ending For The Lion King Would Have RUINED This Disney Classic
It was the Disney classic that broke our hearts and still manage to give us a little bit of hope in a happy ever after.
That was until we heard the alternative ending that was one of the planned plotlines for the 90s movie.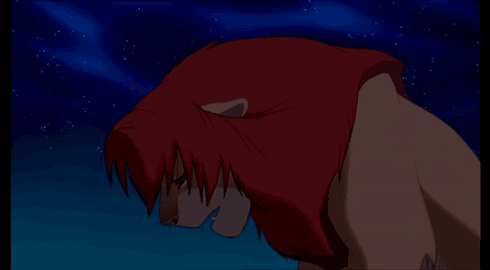 In the way we know and love the film ending now, Simba returns to Pride Rock to confront his uncle Scar. After a battle between the lions, Scar admits to Simba's family that it was his evil plotting who killed Mufasa.
While Simba ends up sparing Scar his life, he is then attacked and killed by the hyenas he once ruled to destroy Pride Rock. It was then our favourite cub turned lion went on to be the Lion King and the circle of life was complete…
Now a very early storyboard for The Lion King has come to light… and it's quite the grim, dark tale for us Disney obsessives.
In the alternative ending, Scar and Simba fight it out until Scar lets his nephew fall to his apparent death.
He even utters a borrowed line from Hamlet "Goodnight, sweet prince" – marking the play that The Lion King is loosely based on.
Thinking he's won, Scar begins his evil laugh, but Pride Rock's scorched earth turns to flames engulfing him and burning him to death.
Needless to say, we're glad Disney stuck to the original ending. We don't think we could've taken another death.
H/T HelloGiggles