11 months ago
6 simple two-ingredient cocktails to celebrate the long weekend
Usually at this time on a Sunday, we'd all be feeling very sorry for ourselves at the thought of going back to work tomorrow.
But not this Sunday.
This Sunday, we're on cloud nine thanks to the long weekend.
Yes, with an added 24 hours off, we're sure many of you are currently gearing up for a big night out.
Well, whether that's the case, or you're enjoying your extra night of freedom at home, we all deserve a celebratory drink.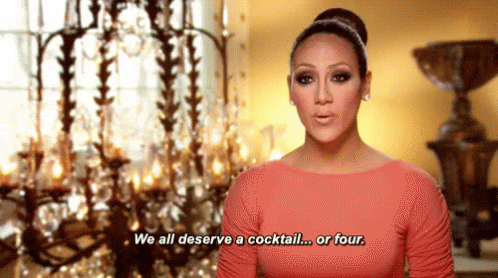 And there's no happier drink than a cocktail.
While we are not in possession of a mini-bar, there are some cocktails that only require minimal ingredients.
Like these six tasty beverages.
1. Grapefruit Fizz
Tequila + grapefruit soda.
2. The Gimlet
Gin + lime juice.
3. The Screwdriver
Vodka + orange juice.
4. Elderflower Champagne
St. Germain (elderflower liqueur) + champagne.
5. Bourbon Iced Tea
Bourbon + peach iced tea.
6. The Dark and Stormy
Rum + ginger beer.