1 year ago
Former McDonald's employee says this is what to order to get the most ice cream
Disclaimer: We will not be held accountable for any Mackie D cravings you may have after reading this article.
There are two types of people in this world – those who have a set order when they go to Mackers and those who stand undecided in front of the menu boards for minutes before deciding on what to get.
And regardless of what category you fall into you, you should probably take note of this top tip from a former McDonald's employee who has revealed what we should be asking for at the counter to get the most ice cream.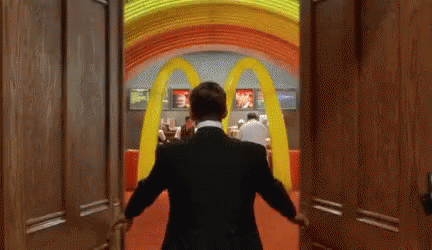 In the midst of a questions-and-answers conversation online, staffers from the famous fast food joint shared their insider knowledge including this gem.
Apparently, if you're in serious need of an ice cream fill, you probably shouldn't be ordering an ice cream cone.
Insiders say that a McFlurry is much better value as the cones can be messy and don't fit as much creamy goodness in them.
They also revealed that most staffers end up overfilling McFlurry's regularly.
"Cones, while not impossible, are a nightmare to work with and almost nobody can get them to come out right.

"Please just order a McFlurry, you get more ice cream that way.

"They also often fill the pot way past where they should."
Right, who's up for a late night spin to Mackie D's later then?