2 years ago
This handbag has two wine spouts and we NEED it for our BFFs
There's nothing better than having a glass of wine with your BFF.
Whether it's a Friday night and you just want to chill at home or you're heading out to town, sitting back for a few minutes (or hours) with your mates is absolute bliss.
Advertisement
And it could be made even more blissful by this bag.
The bag is not your regular bag because it comes with TWO spouts so you and your bessie can fill up on whatever beverage that takes your fancy.
Handy.
Wine tote company with the brilliant name PortoVino has created the gorge bag with the two hidden spouts, and honestly, we're just like 'why has this never been in our lives before?!'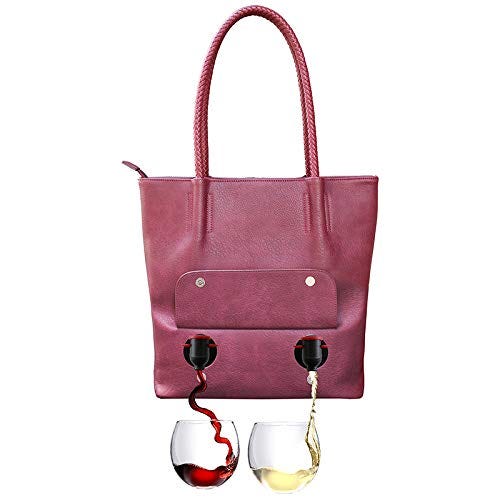 The tote bag comes in two colours — chardonnay and merlot — costs €80 and you can purchase is here.
It also comes with two reusable bladders for the wine and the place where the wine goes has an insulated pocket so you can keep it nice and cool where ever you are.
Advertisement
Just imagine when it's warm out and you're chilling outside with your mate - just pop the bag open and et viola! you have a glass of wine in your hand. Perfection.