3 years ago
Here's what you should look out for when choosing a bottle of wine
Is there anything better than a nice glass of wine after a long hard day? We really don't think so.
But choosing a bottle of vino can sometimes be a bit confusing. Are more expensive wines better? Should screw caps be avoided?
Advertisement
Well, here we have come up with some foolproof tips to help you pick the perfect bottle of vino with minimum hassle.
Cheers to that!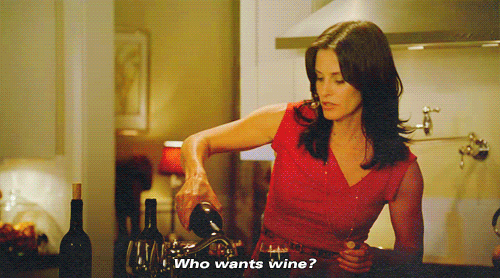 Just ask
The old saying 'you get what you pay for' isn't always true when it comes to wine. There is a great variety of wines out there to choose from and great value too. If you are unsure of what to choose why not ask in the store, they are sure to have some tips to guide you and often have great personal recommendations.
Go for wines you know you love
Try to remember the types of wine you've enjoyed in the past and look out for them every time you nip to the shops. You'll soon get an idea of the types of wines that you really like. If you are looking for something to have with savoury snacks try a Fico Grande Sangiovese or a San Telmo Malbec is always a winner with steak and chips.
Advertisement
Don't turn your nose up at Chardonnay
Lots of people seem think that they do not like Chardonnay but they are usually basing that assumption on one bad bottle of wine they had years ago.
Most wines from the Burgundy region contain the Chardonnay grape (99%) so don't ignore loads of fab wines just because one bottle didn't suit you.
Screwtops are your friend
Many people think that screw top wines are of a lower quality than corked wines. Oh, how wrong they are.
Advertisement
Buying wine with a screw top is not only practical (say goodbye to flights with your corkscrew), it also removes the risk of the wine being corked and means that is easy to keep fresh for later.
Read your label
Always read the back of your bottle of wine. The front label might be pretty and colourful but the back of the bottle is where you will find the most important details.
Information such as  fruits, flavours, the ageing process, importers, and region are normally included. Keep an eye out for any stamps of approval like awards or reviews—all signs of a good wine.
Advertisement
Award winning wines aren't always the most expensive options either. La Maldita has just been awarded 89 points by Robert Parker (the worlds most acclaimed wine journalist) but is available in Centra for just €10.
Well, there you have it, now all that's left to do is grab a glass.