Pumpkin spice lattes are being taken to a whole new level this year
Ah, pumpkin spiced lattes.
They're the drink of a generation, and we're looking forward to seeing them back on the Starbucks menu soon.
However, the java giant is ready to take the trend to a whole new level this year by bottling up the beautiful beverage.
Yep, according to Delish, Starbucks is going to sell ready-to-drink versions of the PSL in grocery stores.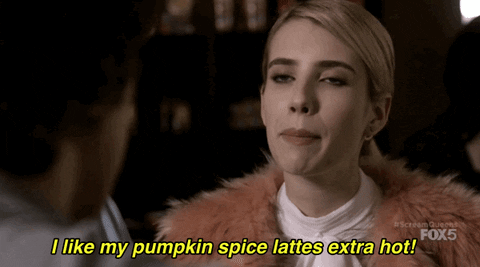 So far, it seems like it'll only be rolled out into American shops, but we're kinda hoping it comes to our side of the pond very soon.
Customers are going to be getting some serious value for money as well, as a 14-ounce bottle will only cost $2.79 (€2.36), compared to us regularly splashing out a fiver to taste the spicy coffee.
PSL lovers will also be able to buy Pumpkin spiced coffee beans for $9.99 (€8.44), so you know, you can have the joy of drinking the brew in the comfort of your own home.
Advertisement
While the trend has only caught on in recent years, pumpkin spiced lattes have actually been a member of the Starbucks family since 2003.
We're just hoping we can soon sit in front of our TVs with a PSL in hand, and not have to face the dreaded weather to get it.
Do you have trouble being an adult?
Us too... on this week's episode of Girls With Goals we're examining why we're all pulling a Peter Pan and refusing to grow up. Also... we had a boy! Tony Cantwell and Niamh Farrell of Ham SandwicH join Niamh Maher on the show.
Each episode is available every Monday morning from 7am on Soundcloud and iTunes.
Read more about: