2 years ago
Say hello to Prosecco Christmas crackers... the only thing we want for the holidays
All I want for Christmas... is Prosecco crackers.
Prosecco is a simple joy in life that we all deserve. Got a promotion in work? Prosecco. Celebrating an anniversary? Prosecco. Girls night? Prosecco.
Advertisement
Christmas? Most definitely, Prosecco.
Well, now you can enjoy December 25 with lots of the bubbly stuff as it's coming back in Christmas cracker form.
"Gone are the pack of playing cards and mini screwdriver set, instead, a 20cl bottle of Prosecco will be falling out of your crackers! Don't panic; there's still a Christmas hat and cheesy joke that will have the whole dinner table saying Prosec-ho-ho-ho," says Virgin Wines who sells the little beauties.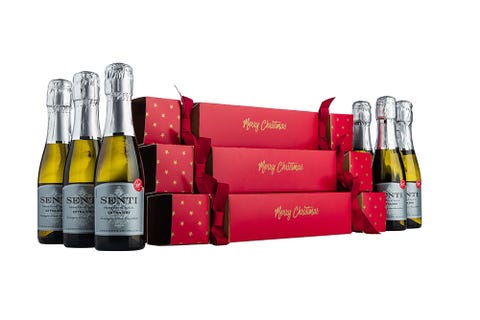 They cost £34.99 (around €40), however they're not available just yet. If you really want them though, you can reserve them right here (which we will be doing right away).
If Prosecco isn't your thing, there are plenty of other alcoholic Christmas crackers available. As well as a wine option, there's also a gin and tonic option available.
So basically, whatever you fancy drinking on Christmas Day you can choose to take it from a cracker!
Advertisement