6 years ago
Science Proves Women With These Names Are More Likely To Get Pregnant In 2016
There's a list of things that can dictate whether you're going to get pregnant next year.
Taking contraception, having a serious planning talk with your partner… or apparently your name (Thanks mum and dad)
Advertisement
The smart people over at Closer Online decided to take a look at the average age a woman gives birth for the first time, and found it to be roughly 28-29 years old.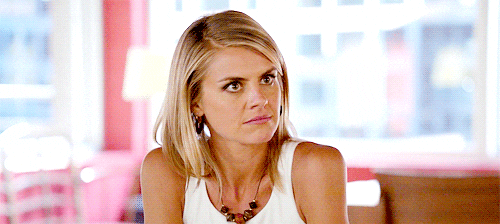 How does this mean your name could hint at a baby bump over the next 12 months?
Well looking back at women born between 1986 and 1987, the team then tracked the most popular baby names for those two years.
Which means if your name is on the list, you could be welcoming your own bundle of joy this year.
So, while there's no guarantee this will push you into motherhood, if your name is on this list, you're apparently far more likely to fall pregnant in 2016 than anyone else:
1. Jessica
Advertisement
2.Ashley
3.Amanda
4.Jennifer
5.Sarah
6.Stephanie
Advertisement
7.Nicole/ Nicola
8.Heather
9.Elizabeth
10.Megan
Advertisement
11.Amber
12.Laura
13.Emma
14.Claire
Advertisement
15.Catherine/ Katherine
16.Michelle
17.Lisa
18.Danielle
19.Rachel
20.Melissa
We apologise for any heart attack this article might cause...