2 years ago
Cat that went missing 10 years ago has just been found
The cat's name is Peanut.
A cat that has been missing for ten years has been found and reunited with its owners.
Advertisement
Peanut first escaped when his family moved to Watton, Norfolk, in the UK, and even though he was microchipped, he could never be found.
Understandably, the owner, Julie Terry, lost hope in finding Peanut, however she was contacted last week about a cat that had been found in a Norfolk vet clinic - and it was her furry friend.
According to BBC, Julie said: "After a week Peanut broke out of his catflap and he disappeared - he was a happy cat, but he didn't like being shut in. We really loved him and missed him."
She continued: "Last week I got a phone call from Cats Protection in Dereham (Norfolk) to say they'd found our cat Peanut."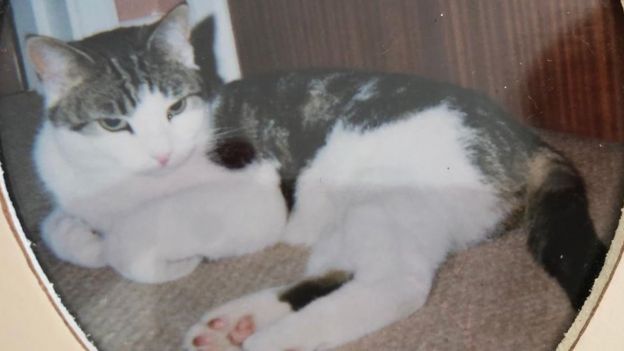 The vet believes that the cat lived as a stray for many years, but was often fed by an old man.
"They think Peanut had been living almost as a stray but the man would feed him. When he became too ill to do so, his daughter took the cat to the charity."
Advertisement
Julie will collect Peanut on Friday, and Julie says she's "delighted - we can't wait to see him."