6 years ago
George Michael Open to Wham! Reunion
Stop everything, Wham! are rumoured to be reuniting.
According to reports, documentary makers are trying to get George Michael and Andrew Ridgeley together to mark the 30th anniversary of their Wembley gig.
Advertisement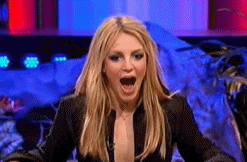 While the programme is still in the early stages, George is said to be open to the idea.
A source told The Mirror: "Getting him on board is the most difficult aspect of it, but he's keen to do ­something positive and would enjoy the chance to celebrate the band's ­achievements."

George Michael and Andrew Ridgeley on stage together.
Advertisement
The insider added: "The show would be a great opportunity to reflect on the band's incredible success. They defined that era in pop music, and it would be amazing to see the guys together again."
Wham! Rose to fame in the 80s with hits including Careless Whisper, Freedom, Wake Me Up Before You Go Go and I'm Your Man.

Video: YouTube/WhamVEVO.