7 years ago
"I Knew You Were Trouble": Today's Celebrity Google Search Is… Taylor Swift
Imagine being so famous that if you were to type your name into Google you could discover just about anything about yourself.
Taylor Alison Swift (born December 13, 1989) is an American singer-songwriter. Raised in Wyomissing, Pennsylvania, Swift moved to Nashville,Tennessee at the age of fourteen to pursue a career in country music. or so Wikipedia tells us.
Advertisement
Between being mean to having no talent, we're not entirely sure how she'd would feel if ever decided to Google herself.
Here's what the Internet tells us about the singer.
Taylor Swift … the top four things the Internet associates with the star. 
Who is she?
Advertisement
Taylor and…
What does she have? Interesting… 
What does she hate?
Advertisement
The top image search categories are…
1. "Without" Makeup
Advertisement
2. Taylor with Taylor
3. Taylor and Harry Styles
Advertisement
4. Red
5. 2013
The Internet's favourite Taylor Swift moment in gif form.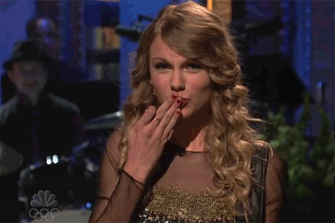 The top video for Taylor…
We wonder what she'd think of these search results…