6 years ago
PIC: Charlie Hebdo Release Moving Front Cover Image For This Week's Issue
Charlie Hebdo has released their front cover image for this week's issue.
Tomorrow, Charlie Hebdo will publish its first issue since the massacre at its headquarters in Paris.
Advertisement
The cover defiantly depicts Prophet Muhammad shedding a single tear holding a 'Je Suis Charlie' sign with writing scrawled above his head that reads 'all is forgiven'.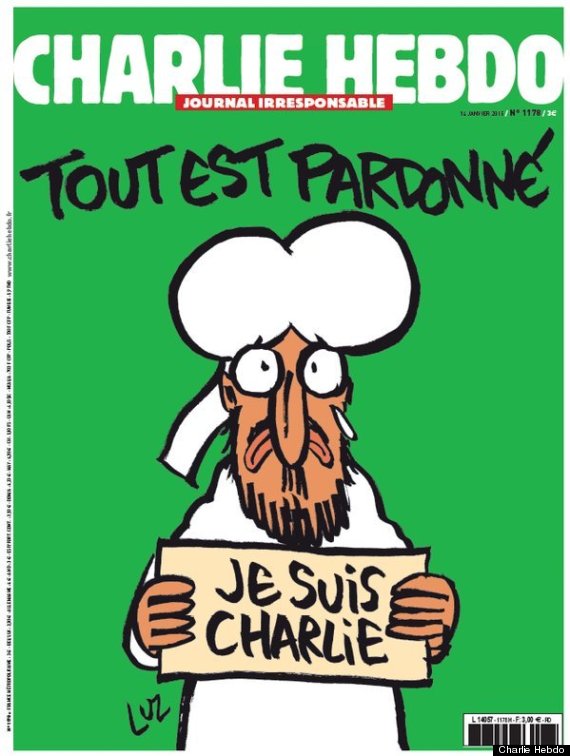 Image via Huffington Post
The paper will up its normal print run of 40,000 to three million copies in 16 languages, including Arabic with the financial support from both Google and Le Monde.
This is pretty powerful after a week of hurt and loss.