2 years ago
Meet the €40 violet Bershka dress that's perfect for a last minute party outfit
If your plan is to run around the shops last minute to find the perfect party outfit then we're going to stop you right there, because we have just found it.
If you're like us then you are leaving everything until the last minute. While you might have planned to have everything prepared for Christmas, time has just gotten away, right?
Advertisement
We're all in the same boat, so.
With Kris Kindle gifts and party outfits still to buy, it can be a mega stressful time, however, this dress might tick one box off your list.
We found it on the Bershka website and just fell in love with the colour. The violet is such a striking hue, and with the contrast of the deep purple belt, it makes it totally stand out from other dresses and party outfits.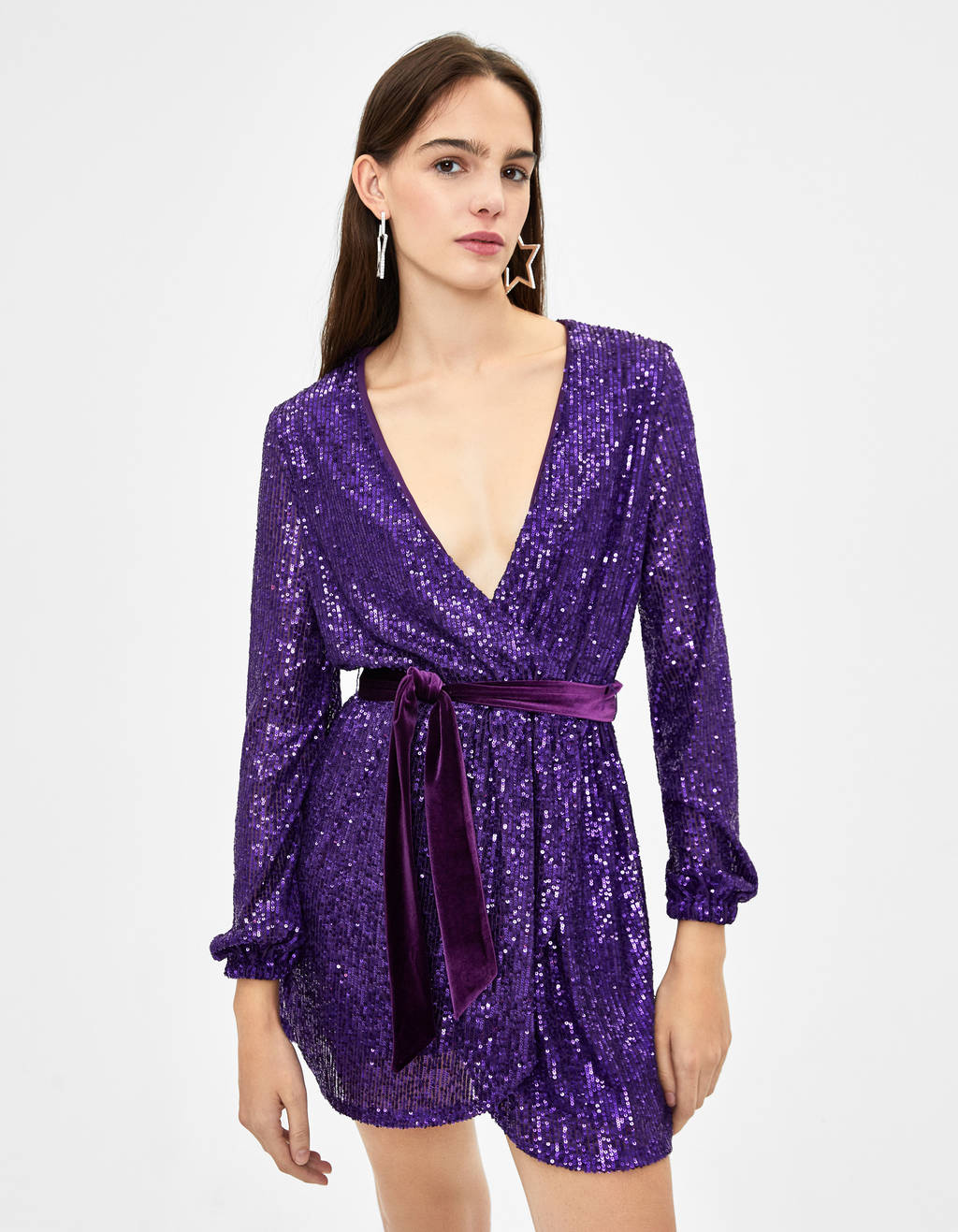 Advertisement
The mini dress features a plunging neckline, long sleeves and a fitted waist along with the velvet belt.
Since the dress is so out-there and glitzy, we'd keep accessories to a minimal and just add a few simple chains necklaces and a pair of earrings.
Throughout this season, there's lots of red, green and black, so we love that this colour is a little bit different.
Coming in at €39.99, it looks way more expensive than it is and we're definitely going to grab it in town. You can check it out here.
Advertisement