6 months ago
Khloe Kardashian has broken her silence on the Tristan and Jordyn cheating scandal
Ooooh, girl. She did not hold back.
Yesterday, it's safe to say that everyone was stunned to find out that Tristan Thompson cheated on Khloe Kardashian with Kylie's best friend Jordyn Woods.
Most of the Kardashian clan has stayed quiet about it - except for a few unfollowing sprees on social media - however, now Khloe has uploaded some very choice words onto her Instagram Story.
The reality star posted a quote which said, "The worst pain is getting hurt by a person you explained your pain to."
OUCH.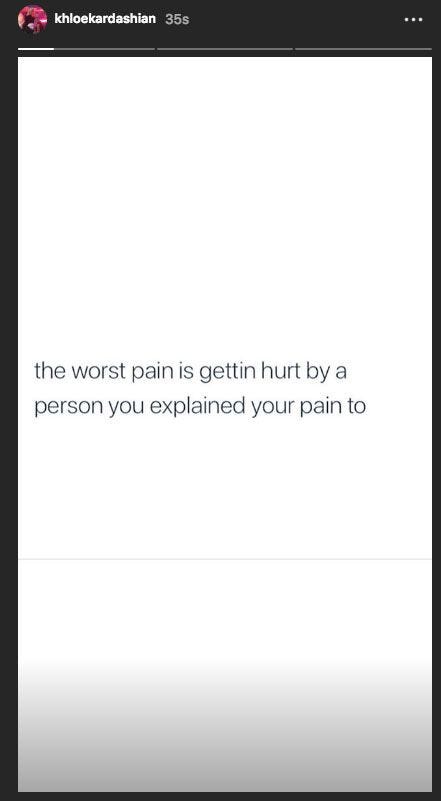 The second quote she shared then said: "Somebody needs to hear this... that betrayal was your blessing!!!"
And another one, which said: "If they ask you about me, tell them: "She was the only person that loved me with honesty, and I broke her."
She then uploaded a cartoon image of a woman crying.
It's safe to say the news has obviously taken the Kardashian family by surprise with Kylie believed to be "torn" by what has happened.
According to Cosmopolitan, one report from an insider said that the 21-year-old is "very torn on how to handle the situation" and has not publicly spoken out yet, remaining quiet on social media.
Another source says that Khloe was "not surprised but saddened" by the news, clearly feeling betrayed by a close family friend and by her partner, who has allegedly cheated on her multiple times while she was pregnant with their first baby, True Thompson.