2 years ago
Khloe Kardashian is being dragged for photoshopping a picture of True
Another day, another Kardashian photoshop fail.
This time around, it's Khloe Kardashian and it's a picture of her and her daughter, True.
Advertisement
To be fair, if it was a photo of herself, she'd be let off a bit easier, but we're guessing this photo was taken moments after True was born so, it's a little bad out.
It's True's first birthday today so obviously all the pictures are going up from every member of the Kardashian/Jenner family. Grand.
Khloe shared the photo: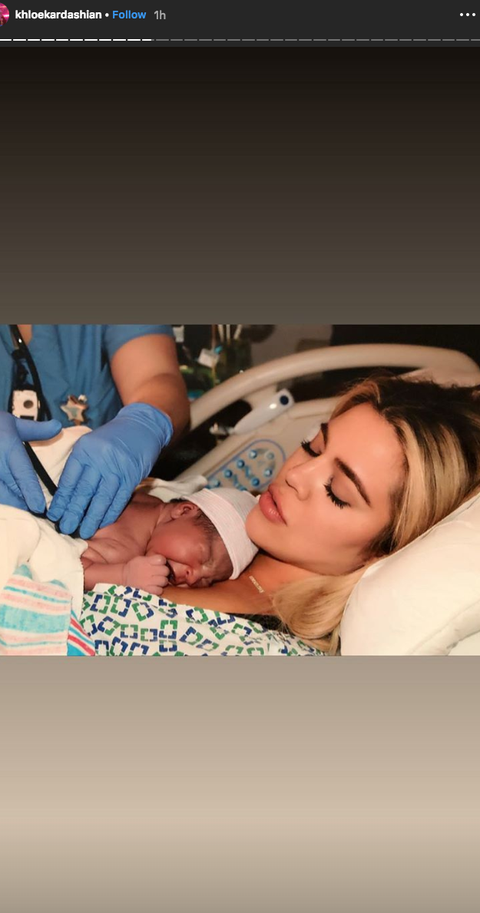 First of all, the lighting on her face is off compared to the rest of the photo, and her neck has been really smoothed out. Also, if you zoom to that blue remote thing by her head, you can see that the edges have been blurred.
You'd think with all of their money, they wouldn't have dodgy photoshop on pictures, huh?
And it happens ALL the time.
Advertisement
Just last week, the Kardashian/Jenner gals shared a photo to promote the new season and they all look admittedly glam AF. Beautiful and golden and sun kissed, as always.
Did Kendall get frozen in a pose and then fall over? Where is the lower half of Khloe's body? Are these important plot points? I have so many questions and I don't even watch the show.

— ??Munners ?? (@Munnerssss) April 1, 2019
Half of Khloe's body is missing, then everyone thinks Kendall wasn't really on the shoot and has been placed in, while Kourtney appears to have six toes.
The usual.
Advertisement