3 years ago
Megan Barton Hanson stands up for Love Island's Maura Higgins
She's on Maura's side.
It all kicked off on Love Island last night. Maura and Elma kicked off their three-lads-each date.
Advertisement
The gals strutted in, picked some of the guys to make them food, and sat there drinking it all in while the rest of the girls squirmed up on the terrace.
It was intense.
The Longford gal is all anybody has been talking about - and for good reason too.
It almost seems as if producers wanted to bring her in at this crucial moment in order to shake things up... as if it's all been quite strategic.
Advertisement
As if they desperately needed someone to make this season actually worth watching.
Last year's contestant Megan Barton Hanson decided to get behind Maura and called the other girls "rude" for the way they treated her.
Taking to Instagram Stories, Megan said: "The way the girls on the terrace are acting is plain rude.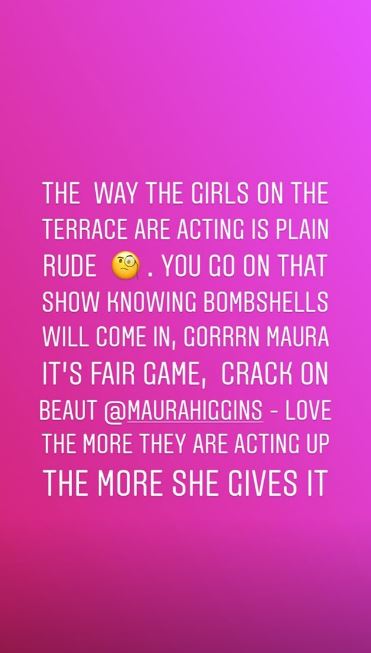 Advertisement
"You go on that show knowing bombshells will come in. Gorrrn Maura it's fair game, crack on beaut @maurahiggins...
"Love the more they are acting up the more she gives it.
We just can't wait for tonight's show...