4 years ago
One of our FAVE movies of all time is on the telly tonight
A classic.
It's been 18 years since the release of one of the most iconic movies of our generation and tonight, it returns to our screens as deadly as the day it premiered.
Advertisement
Bring It On introduced some of the most iconic movie quotes of all time to the world back in 2000 when it was released, quotes we still whip out today.
The movie proved so popular that is was followed by five sequels - all of which we watched but did not enjoy to the same degree.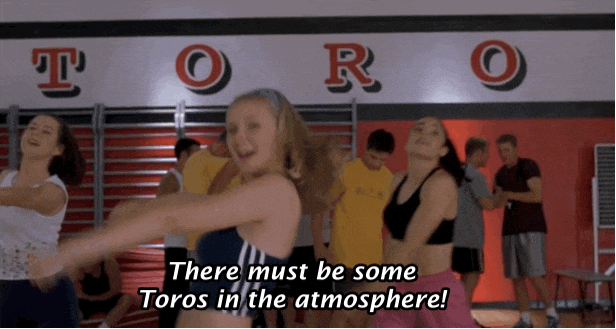 The classic flick tells the story of a successful high-school cheerleading squad that discovers their popular dance moves were stolen from an inner-city rival by their ambitious former captain.
Advertisement
Yes, it all gets very heated or cold (am I right?).
Forced to come up with a new routine, drama ensues and it all makes for some seriously entertaining viewing.
The legendary movie stars 90s queens Kirsten Dunst, Eliza Dushku and Gabrielle Union and we will most certainly be grabbing a glass of wine and sitting down to enjoy it this evening.
Bring It On is on Comedy Central this evening at 7pm.
Advertisement