3 years ago
These edible bath bombs turn into a delicious fizzy cocktail (with lots of tequila)
We're very intrigued.
When we first saw these edible 'bath bombs' we were a little confused as to what they actually were.
Advertisement
A drink? A mixer? An actual bath bomb? Do I put it in my bath or my booze?
However, on further inspection, it's not a bath bomb at all (it just looks like one), and instead is something called a 'cocktail fizzer'.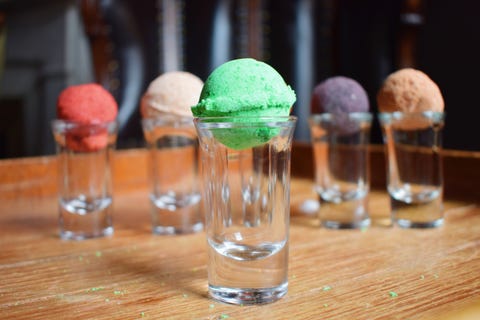 It's basically a solid ball made from edible ingredients (obvs) to create a margarita-flavored bomb that activates when dropped into a glass of tequila. YUM.
It creates a fizzy, bubbly, fruit-flavored cocktail and we are ALL on for trying it.
The Fizzer comes in seven flavors which all sounds delightfully delicious. There's passion fruit, jalapeño, lychee and chia seed, tomato and thyme, celery and elderflower, pickled plum and kelp tea, and orange marmalade with sherry.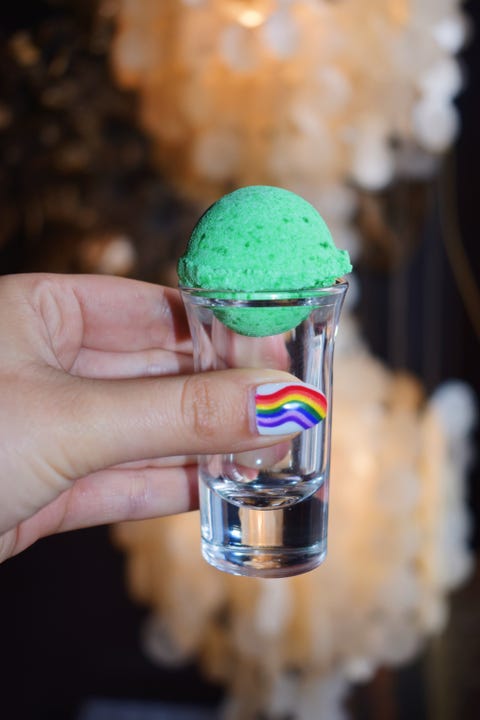 Advertisement
Unfortunately, it doesn't look like we'll be trying them anytime soon.
One Cocktail Fizzer will cost $30, and all seven for $200, aaaand they're only available in a fancy bar in New York for a limited time.
I guess we'll just make up our own cocktails then...