1 year ago
McDonald's has launched two new McFlurry's and we need them right now
These look absolutely delicious.
There's nothing quite as nice as a McDonald's McFlurry on a warm day... or on any day, really.
Advertisement
It's times like taking a trip to the beach or chilling out on a lazy Sunday afternoon that make you want to tuck into the frosty delicious ice cream.
Many fans were disappointed earlier this year when it was announced that McDonald's would stop production of its sundaes, however with these two new beauties on the menu, the sundaes are certainly a thing of the past.
All Maccy D locations in Ireland will launch a Twix McFlurry and a Mars McFlurry for a limited time only. The Twix McFlurry has caramel sauce mixed in while the Mars one has chocolate and caramel infused into it.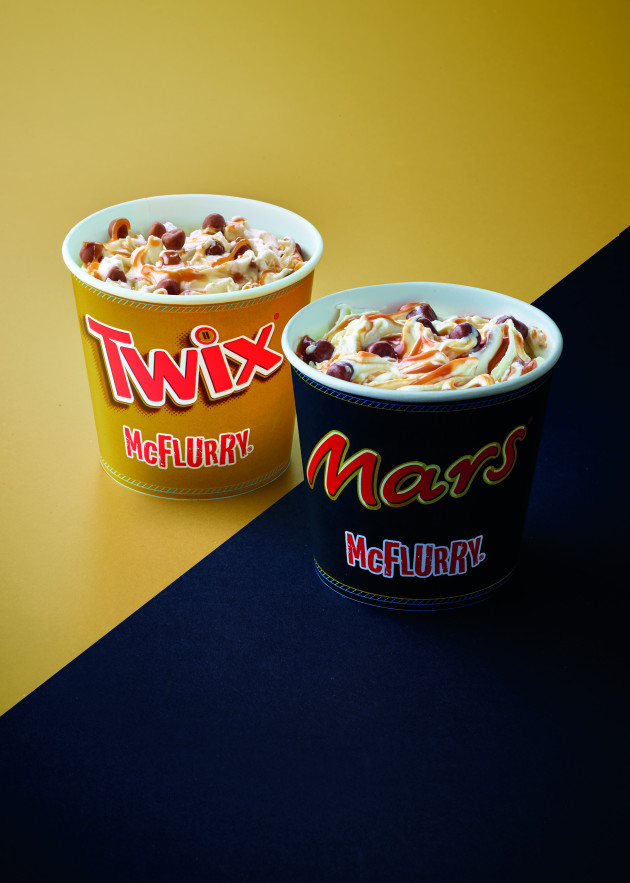 They will be available from today, so if you want to try one we'd run to your nearest branch ASAP.
However, if ice cream isn't your thing, McDonald's Ireland is also launching a double Quarter Pounder with cheese and spicy chicken McNuggets. The spicy McNuggets will be served with a Tabasco-based spicy tomato dip to make things extra hot. This is only going to be available for seven weeks so make sure to grab one before time is up.
Anyone up for a trip to McDonald's?
Advertisement