3 years ago
Good vibes only: 6 amazing vibrators for first-time buyers
We're all about self love in all its forms here at Her.
And what better way to celebrate that than by investing if a little gift for yourself?
Advertisement
While women are getting more open about discussing their sex lives, we're still not all that comfortable with certain topics.
The elephant in the room we're talking about is masturbation - more specifically, vibrators.
Yes ladies, whether you're a regular or you've only dabbled, most of us are not too comfortable actually talking about it.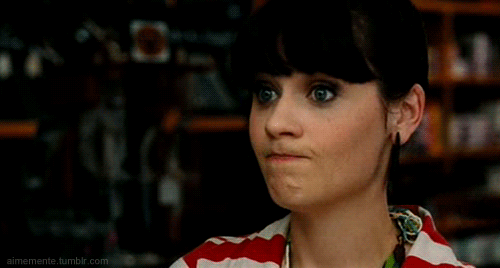 Advertisement
Well, just for you, we've been doing some research and asking the questions we all want answers to, to help make the most of our alone time.
First up, we're looking into the buzzing world of vibrators. It's without a doubt one of the most intimidating online shopping experiences we've ever had, so we decided to enlist the help of an expert - a sex-pert if you will.
And there was one woman in particular who came to mind - founder of Ireland's award winning Sex Siopa, Shawna Scott.
"I have more and more women coming to me, because a lot of what they're seeing in other shops just doesn't suit them," Shawna told Her.

"It's not designed well or they're cheaply made - or because they want a comfortable shopping experience that is going to make them feel awesome about owning a vibrator. I genuinely want what's best for each customer and love giving recommendations. "
Advertisement
Well, luckily for us, Shawna is sharing some of those recommendations. So, whether you want something small and discreet, or you're willing to invest in some serious hardware, there's an option here for everyone.
Advertisement
1. Rianne S. Mini Heart
Cost: €40
Shawna says: "My most popular is the Rianne S. Mini Heart, because it's USB rechargeable and let's face it - adorable to boot!"
Advertisement
2. Tenga Iroha mini

Cost: €25
Shawna says: "I also love to recommend the Tenga Iroha Mini which is about the same size and speed, but not rechargeable."
3. Fun Factory Joupie
Cost: €35
Shawna says: "If you're looking for something penetrative, the Fun Factory Joupie is a great choice!"
4. We-Vibe Tango

Cost: €80
Shawna says: "The We-Vibe Tango is so great, because it's super discreet (about the size of a lip gloss) but really packs a punch."
5. Fun Factory Canyon

Cost: €85
Shawna says: "If you're willing to spend a little bit more, the Fun Factory Cayona more of an investment vibrator but it is going to last a long time. It's also USB rechargeable and comes in 4 pastel colours which is always nice."
6. Fun Factory Miss Bi

Cost: €115
Shawna says: "I love the Fun Factory Miss Bi, because it has a nice shallow shaft for internal stimulation - something you don't see a lot of with rabbit-style vibrators."
And we've got our hands on a discount just for you. Simply enter HER10 at the checkout for 10% off all vibrators on Sex Siopa till June 4th.
Update:
Since this piece was published, Sex Siopa have sold out of many of the vibrators mentioned (YAS LADIES!).
Shawna is delighted and overwhelmed by the amount of interest she's received since we published this piece. And as a thank you to all you lovely ladies, she is happy to honour the discount if you email her at hello@sexsiopa.ie before Sunday, June 4th letting her know which vibrator you'd like to purchase.
Now go forth and love yourselves!