7 months ago
The majority of us rather have a good night's sleep than better pay
Very interesting.
Listen, in the world we live in, we're all after suitable jobs with a reasonable wage.
And with rent prices and living costs constantly rising, we all just want to cover our bases to make sure we can live happily and healthily.
However, a recent survey has shown that the majority of us rather have a good night's sleep than better pay... and we can't say we disagree.
For anyone who struggles to sleep, or regularly wakes up during the night, you know how draining it can be on your mind and body.
The Living Well Index surveyed 8,250 people and asked them what they consider to be 'living well'.
And while a good sex life, job satisfaction, and the health of loved ones all came out as important... they weren't as important as getting a long, restful snooze.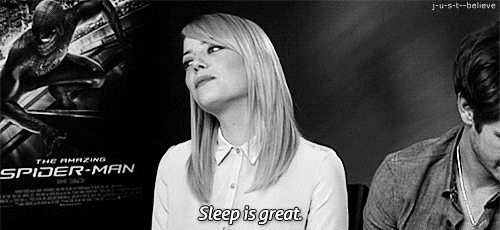 "Better sleep is the biggest single contributor to better living," the report explained.
"Over 60 percent of the group living well felt well rested most or all of the time after sleep but less than 5 percent of the group struggling felt this way."
Do you agree? You can take the survey for yourself here, to see what you consider to be living well.