3 years ago
Irish people are pretty terrible at saying 'I love you' - but why?
Are you surprised?
How often do you tell your parents you love them? Your siblings? Your friends?
Advertisement
Whether it's once a day, once a year or never, it turns out that us Irish are pretty crap at telling each other how we feel.
The study, which was conducted by Interflora, revealed that 28 percent of Irish people have never told their dad that they love them, while 15 percent have never said it to their mams.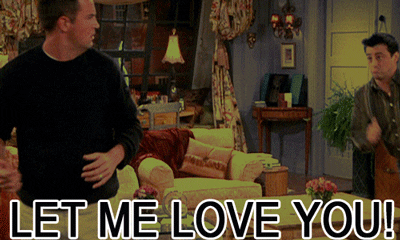 The reasons why are not really surprising at all:
Advertisement
I'm embarrassed to say how I feel - 30 percent
I assume they know how I feel about them - 29 percent
I tend to wait for big occasions like birthdays or anniversaries - 22 percent
My family don't really talk about this kind of thing - 22 percent
I'm no good with words - 21 percent
Commenting on the results of the research, Erica Nicholson, Senior Brand Manager at Interflora, said:
"There's a stereotype that we all have a stiff upper lip when it comes to showing our emotions, and we often avoid doing it altogether. However, as our research shows, people are desperate to be told they are loved by the people closest to them. Not only that, but there are tangible benefits to both parties when it comes to sharing a heart-felt sentiment, not least when it comes to our happiness and self-esteem.

"We understand the importance of showing someone you're thinking of them and how much you care – we've been helping people to do just that for almost a century. Whether it's a grand gesture, a birthday celebration, a simple thank you to a friend, or even 'just because'; it's so important to translate that thought into action and send more love to family and friends – it really could mean the world to them!"