6 months ago
If you're looking for a gorgeous getaway, this Hobbit pod in Donegal is so cheap
Fancy something a bit different on your next little getaway?
This little Hobbit pod could be the perfect choice for you. Hidden in the hills of Donegal, it's the perfect place for a relaxing break.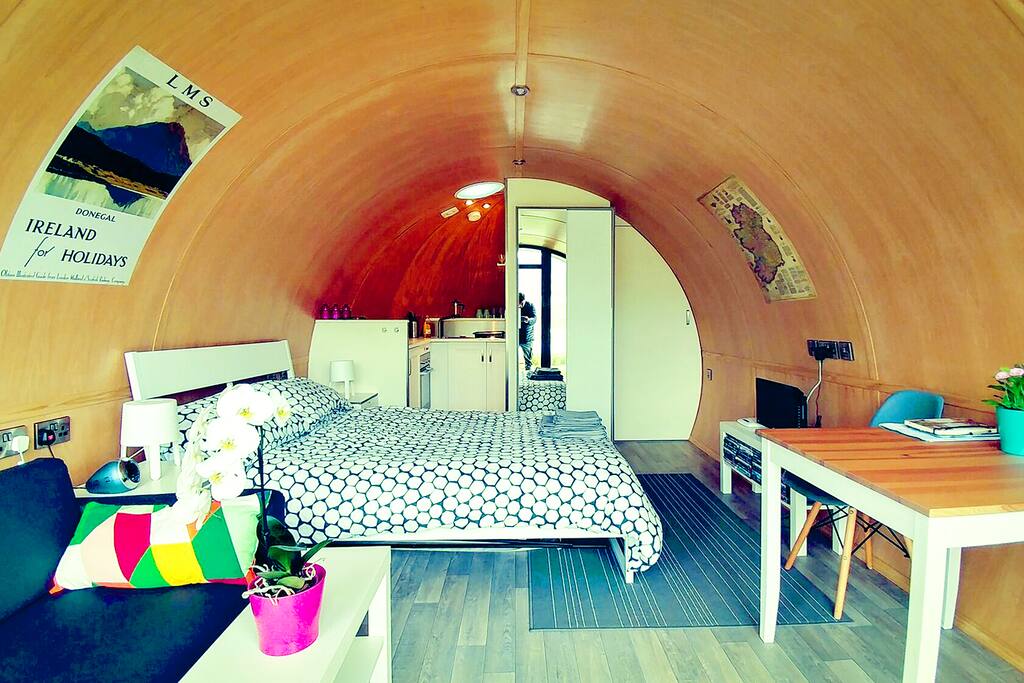 While it may be inspired by Irish archaeology, it's very contemporary inside. It's fully insulated so you'll be warm and cosy inside while you chill and take the surroundings in. It also has a very cute picnic bench outside the front door for when the weather gets warmer.
It's situated close to a secluded beach so you can take a dip in the ocean, or else you can discover the mountains surrounding it.
The owner, Dr Greg Stevenson, told RSVP Live: "This is a one-off development with unobstructed views, and, I hope with a quality akin to what you'd like at home. A very good mattress, and decent shower, and a fine view go a long way!"
For just €69 a night, or €34.50 each it's the perfect location for a romantic break away during the summer months.
You can check it out on Airbnb here. We'd get booking straight away.