3 years ago
10 options if you're looking for a public toilet when out Christmas Shopping in Dublin
You're in Dublin. You're bursting for the toilet.
You don't want to use a restaurant or a pub because they might make you buy something.
Advertisement
There actually used to be a lot more public toilets in our capital city - run by the Dublin City Council. However, over the years many have been closed for safety reasons, drug use, and because of the costs of keeping them open.
On match days and during public celebrations - like Patrick's Day - temporary facilities are usually put in place, but what are your options in a day-to-day capacity?
Here are the 10 public toilets in Dublin's city centre for your consideration:
1. Stephen's Green
Advertisement
All the way up on the top floor - bit of a trek to get to but a very decent option. Plenty of toilets and there is rarely a queue (there is even a parent-and-pram option in the ladies). Expect to be asked to pay 50c for the privilege (though it you've no cash you can usually scoot in regardless).
2. National Gallery
An oft-forgotten option on Merrion Square. It's free entry into the gallery and you can take the priceless art as you pop in for a pee. Plenty of tourists are knocking around but it's rare that the toilets are too busy.
The downstairs one in Fallon and Byrne is good. Cheeky bit of lotion too.

— Alison Spittle (@AlisonSpittle) September 8, 2018
Advertisement
3. Jervis Street
If you're over around Henry Street, this is a solid offering. Bit like Stephen's Green - it's a maze to actually make it there: in a nutshell you need to through the shopping centre, on to the second floor, and down the back. But there are loadsa facilities when you do get there and plenty of basins.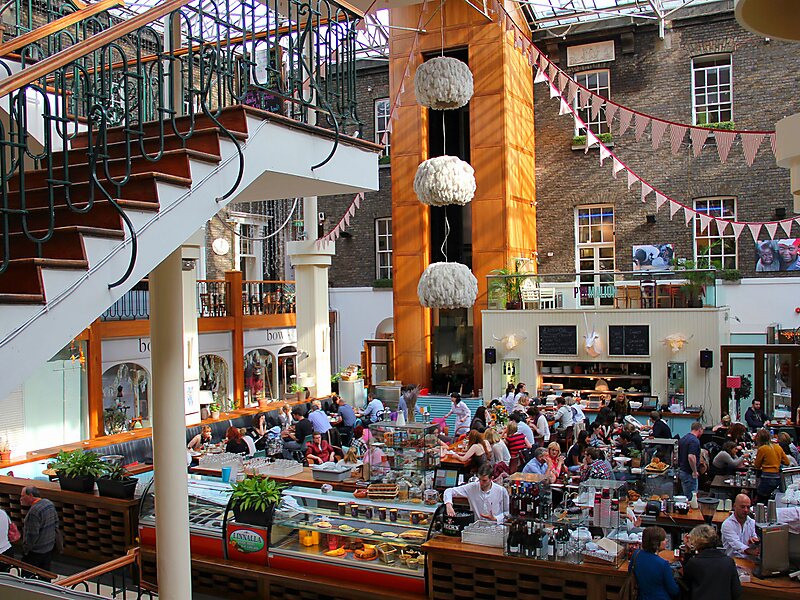 Advertisement
4. Powerscourt Centre
Again, you'll find this up on the top floor. There are only a couple of toilets, but they're quiet and pleasant.
5. Marks & Spencer (Henry and Grafton streets)
You'll possibly need to ask a member of staff where to find them if you're not familiar with the setting, but there is never any bother nipping in for a pee if you're beside an M&S store. There are signs dotted around too that will help you locate them.
Advertisement
6. Brown Thomas
Absolute notions - these toilets come complete with an attendant and fancy lotion for your hands. Last time we were there, a flat-screen TV was showing the news headlines. You'll probably feel sorely out of place if you're in a Penneys hoody and no makeup, but feck it, most of the people using the toilet aren't shopping in BTs either.
7. Arnotts
Another consideration if you're around the O'Connell Street/Henry Street area. The department store is huge so your presence shouldn't prompt any suspicious looks. Perfect crime.
8. Debenhams
Located in the Ilac Shopping Centre, a good alternative to Arnotts or Jervis. And if you don't fancy actually going into the store itself, the centre furthermore has options - just follow the signs.
9. Dublin Castle
Get historical and hit the restaurant/tea-room area for a cultural pee. Bit of a walk through the cobbled courtyard to get there - something you should factor in when you're bursting.
10. Irish Film Institute
If you're caught short in Temple Bar - the IFI is a good bet and offers nice, spacious toilets. You don't have to be going to a film and, handily, the toilets are straight ahead of you as you walk in. Simple.