5 years ago
Spencer Pratt made a music video for Taylor Swift's new song and it's gas
The video has made quite the impact.
We're presuming that most of you are a part of the 73 million people who've already seen Taylor Swift's music video for Look What You Made Me Do.
Advertisement
The video debuted at the VMA Awards at the weekend and have been the talk of social media ever since.
In fact, the video has been so talked about that even celebrities are doing their own versions.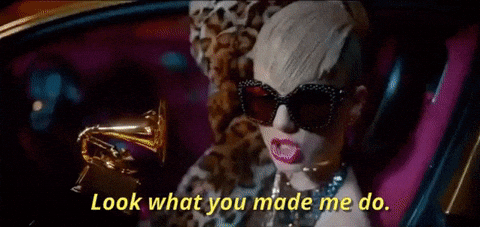 Yes, many of our favourite A-listers have been posting snaps of themselves singing along to the new song, however, one celebrity took it a step further.
Advertisement
The Hills star Spencer Pratt has filmed an entire music video for the song and it's hilarious.
Spencer shared the video online this week and it features him in different locations miming along to the viral song.
It even features his expectant wife, Heidi, who shows off her baby bump as she digs into some ice cream.
The video has nearly 37,000 views on YouTube alone and we are definitely at least 1,000 of them.
Advertisement

Yes, the video is weird, but would you really expect anything less from Spencer Pratt?