3 years ago
Dad campaigns to bring the bodies of his wife and son home to Ireland
In late September, news emerged that a woman and her toddler son had died suddenly in Dubai.
Mildred Darcy was just 38, while her son, Kiran, was two.
Advertisement
Now their family is attempting to bring them home to Ireland - with grieving husband and father Satya Darcy setting up a JustGiving page to help with the significant expense involved.
"We are deeply saddened and heartbroken to inform you of the sudden and tragic loss of Satya Darcy's beloved wife Mildred (38) and baby son Kiran Darcy (2), who both died tragically in Dubai last week," the fundraising drive reads.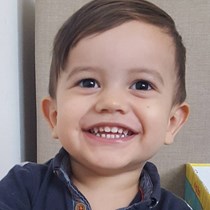 Mildred was originally from Venezuela but had lived in Ireland for more than a decade and very much considered it her home.
"Satya's wonderful wife and beautiful baby son were his whole world," a message on the page adds.
"Since the devastating news of their passing last week in Dubai, it has been Satya's primary focus to bring his family back home to Ireland."
The Darcy family had been looking to raise £15,000 - to "help alleviate the financial hardship at this difficult time". However, they have already seen £17,800 in donations accumulate as people rallying around Mildred and Kiran.
Advertisement
Touchingly, the note continued by stating that this money "will also help towards flying Mildred's family from Venezuela back to Ireland, so both families can be as one together to pay tribute to the lives of Mildred and baby Kiran."