1 year ago
Can we all take a moment to fall in love with this River Island dress please?
It's stunning.
If you're on the lookout for a show stopping dress, whether it's for a wedding, a christening, a party, or whatever else you might have in your diary, then this is it.
Every once in a while we spot something that we just have to have, and the latest thing to be added to our list is this gorgeous River Island dress.
The textured maxi dress is light pink, has spaghetti straps and bow which ties around at the back which makes it super flattering.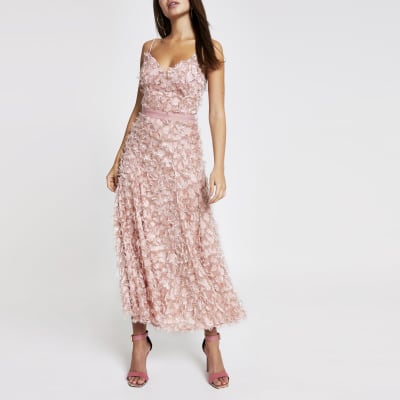 For River Island, it's a bit of a pricey number coming in at €147 but this is definitely something you'll be able to pull out of your wardrobe for years to come.
The River Island website recommends you go down a size when purchasing it as it's a looser fit than most of its clothing.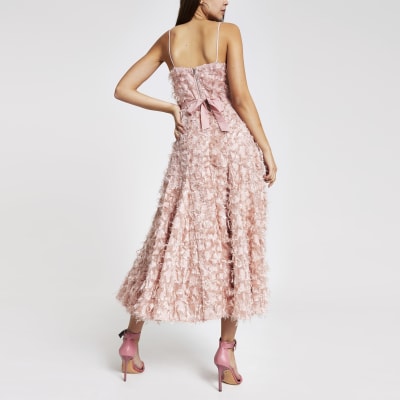 We also love how they style it up, simply pairing it with a pair of their pink heels which come in at €55.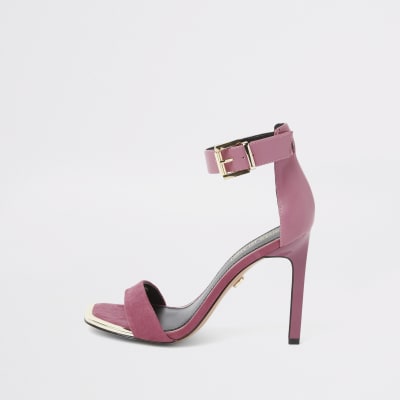 It's one of the most prettiest and classiest dresses we've seen in a while and definitely looks like a designer number and not something off the high street.
Have you fallen in love with it yet? You can check it out here.