1 year ago
The €10 Zara dress that comes in two prints is a total game changer
We're officially set for summer now.
If you're looking for the perfect holiday dress then this is definitely it. We've been scouring the online shops for something ~*summery*~ yet comfortable however with festival season upon us all we can find are tight ruched dresses and tiny crop tops.
And while we're all about festival fashion, we also want something that we can lounge around in, look good in, and most importantly, eat in.
When looking through the Special Prices section on the Zara website, we came across this fab dress that comes in two gorgeous prints.
The v-neck, A-line mini dress comes in pink with cherries on it, and also green and blue with love hearts.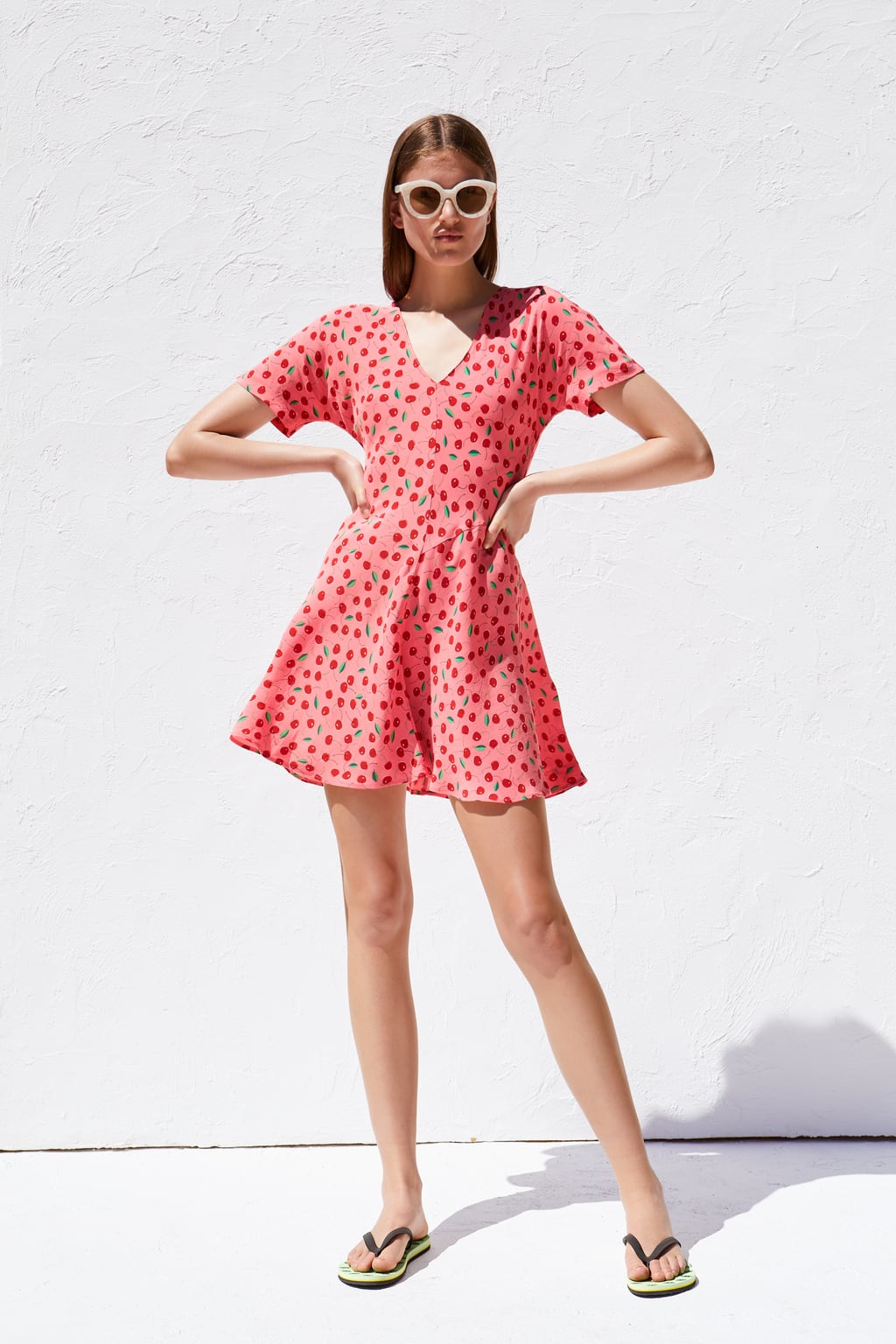 The best thing about the dresses? They're only €10 which we can all agree is a serious bargain for Zara. You can check the dresses out here.
If you're on the lookout for a bargain, then River Island also has some fab pieces to keep your eye on.
We spotted this River Island dress which comes in two colours, black and white, both of which are practical and versatile choices.
The black button front belted linen midi dress is now reduced to just €18 and it's a true style steal.
The white is also the perfect summer piece and at the time of writing, there are sizes left in both dresses.