2 years ago
This €14 Penneys floral dress is perfect to wear into the office when it's roasting out
We feel like we need all the fans in the world to keep us cool.
Working in an office when it's 10,000 degrees out isn't the nicest feeling in the world. You get hot, clammy and sweaty which is not ideal when you have to interact with dozens of people.
Advertisement
To try and stay cool we've been on the lookout for clothes that are both light and office-appropriate.
We found this gorgeous little dress on the Penneys website, and coming in at €14 it's such a great bargain.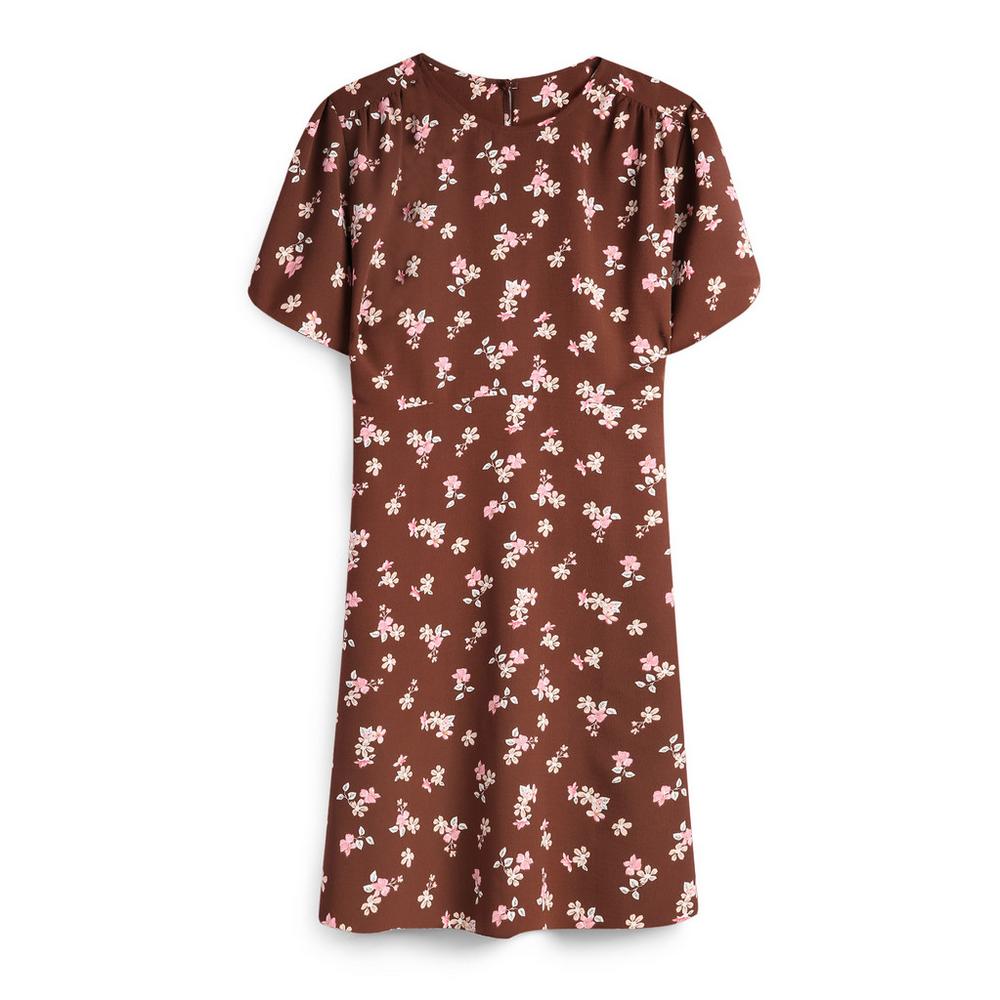 The brown floral dress has small flowers on it, sits just above the knee and has cap sleeves. If you need to dress it up a bit more, you can wear a white blazer over it, however if you want to dress it down, all you have to do is pop a pair of sandals on and bring a denim jacket with you in case a chill comes back in the air.
Another Penneys piece we spotted was on Louise Cooney recently and we fell in love with it.
A few days back, the influencer stepped out wearing the most amazing floral midi dress we have EVER seen.
Advertisement
The dress is a red and white adorable number, in a gorgeous floral print - summer perfection.
The best bit? Currently, the dress is available from Penneys for a very reasonable €22!