7 months ago
This €48 Next dress has made it onto Vogue's must-have list
As we all know, Vogue is the Fashion Bible.
We take note of the trends in the magazine and on the website... and we're always happy to see when some high street pieces are added to the lists.
Whether it's a killer photoshoots or a top ten wish list, everything in its pages are totally to die for.
And while the weather is still semi-fab (the sun might be gone but it's still roasting out), we're looking for anything that will keep us cool and fresh.
In Vogue's latest must-have list, it has included this gorgeous Next dress.
Coming in at only €48 (you can check it out here), it's sure to last you all the way through summer. However, loads of sizes are selling out quickly so we'd try to nab one as soon as possible.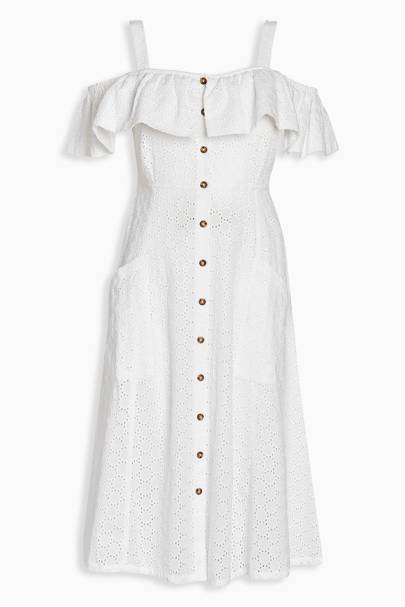 The brown buttons down the front and the ruffle off the shoulders are super on trend, and we also love how it has pockets (you can't beat a dress with pockets, right?).
Vogue took inspiration from Isabel Marant and Giambattista Valli for this list - and as they're two of the top designers for summer, we're definitely running to grab this gúna.