1 year ago
These €800 Gucci shoes remind us of the footwear we used to wear to school
I pleaded with my mother to get them.
It was probably fourth or fifth class, it was summer and we were on our way to buy new school shoes. In the year previous, I saw every sixth class girl wear them and I knew I had to have them.
Advertisement
They were probably too high for a 10-year-old to wear but they were the shoes of the moment.
You remember them, right? These Kickers beauties: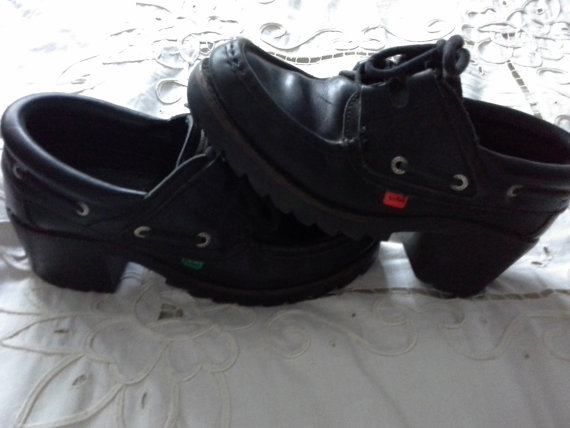 Image: Etsy
Yep, bet you had a pair too.
Well, it seems like the trend is coming back again as Gucci has just launched a new pair of loafers and they look exactly like the old school footwear.
The leather platform loafer with Horsebit come in at €790.
Advertisement
They are described as: "Reimagined for Spring Summer 2019, the Horsebit loafer is presented on a chunky platform with squared high heel. Since the introduction of its classic shape in 1950s, the preppy-inspired shoe has continued its influence, redesigned in new forms and materials."
As well as the black style, they come in a brown and butter trim or red.
While some of us might not pay nearly €800 for them now, it's safe to say that the high street will steal the trend and we'll all be going around in our 2000s' school shoes again.