3 years ago
We found the most fab embellished knitted tracksuit in River Island
OK, just hear us out.
We know an embellished tracksuit isn't exactly what we usually put on our wardrobe wish lists. While party dresses, slick jumpsuits and structured blazers may be up there with what's hot, a lot has to be said for a tracksuit.
Advertisement
Especially on days like today, when it's wet and grim, all we want to do is go home and get into something a bit more comfy.
So, why can't that something comfy be something sparkly, too? Sure, we might as well shine bright when everything else is dull, right?
We found this gorgeous knitted two-piece on the River Island website, and we have to say, we absolutely love it.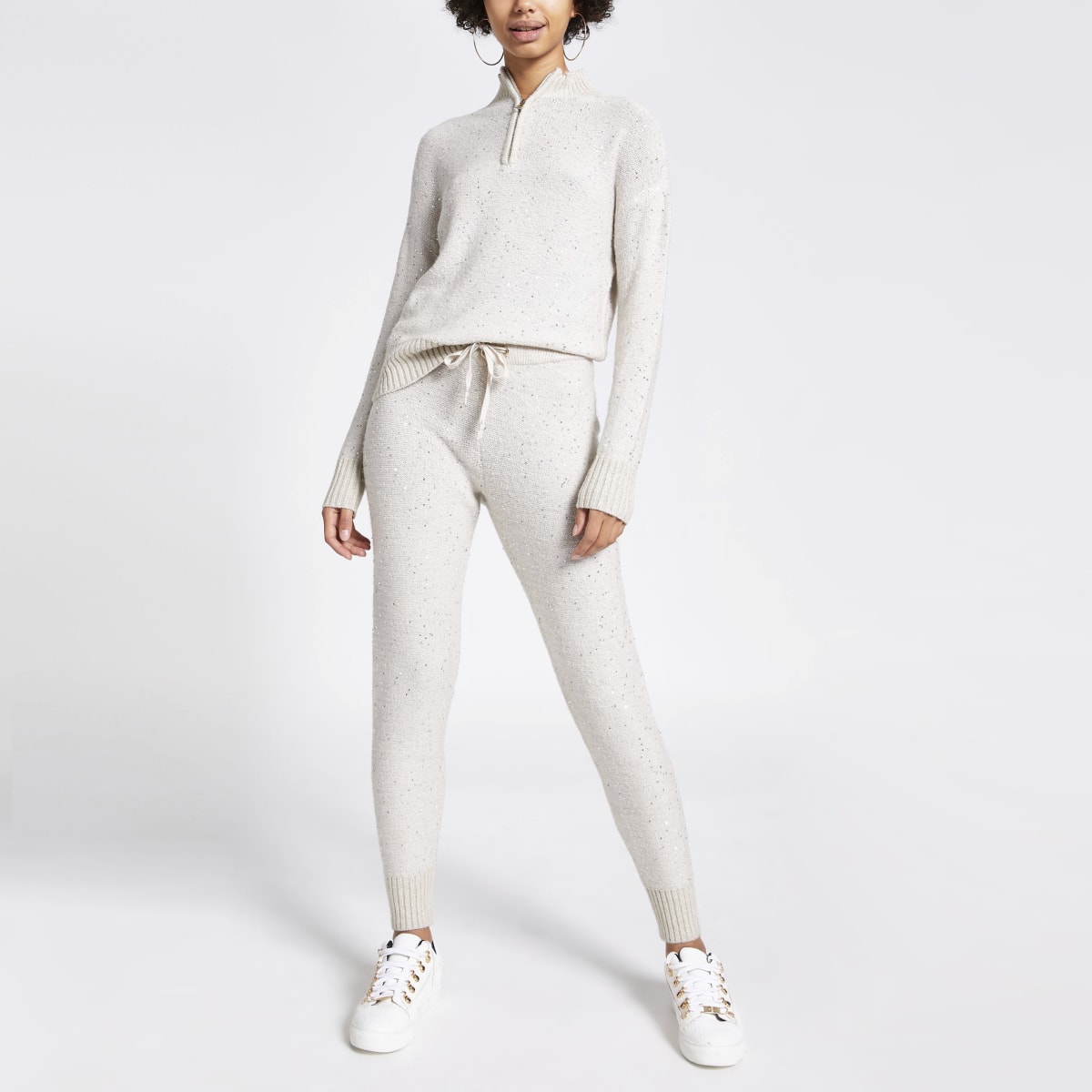 Advertisement
The top has a half-zip front with a funnel neck to keep you super cosy. The joggers are a slim fit with an elasticated drawstring waist which is ideal for lounging around the house.
As well as wearing it around the house, it would be gorgeous for a casual brunch with the girls over the festive period too.
The top comes in at €50 which you can find here and the joggers are also €50, which you can see here.