1 year ago
We have found a stunning Christmas party dress on ASOS that's under €50
It's time to start planning.
The talk of every work place will soon be the Christmas party. Many of you may have gotten the invites or Save The Date memos in your emails so you can guarantee that chatter of the party will be non-stop.
Advertisement
The one thing that everyone is currently planning is what to wear. Fancy clothes? Casual clothes? Fancy-casual clothes?
If you're going all out with your outfit then we have spotted a gorgeous dress on ASOS - and it's under €50.
The thing that struck us most about this guná is its beautiful colour. While most outfits will consist of black, red or some form of sparkle, this dress is a stunning deep fuchsia.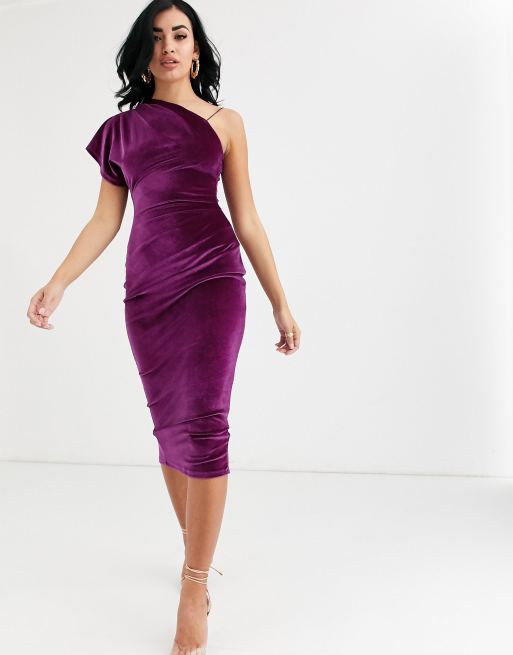 The one shoulder design also has a cami strap so you will feel supported all night long and it has a kick split so you won't feel restricted when walking around.
As with all festive seasons, velvet is the fabric of choice and you can't go wrong with this soft touch.
The dress comes in at €41.48 and is part of the ASOS DESIGN collection. Some sizes are selling out fast so we'd leg it to get it while you still can. You can check it out here.
Advertisement