4 years ago
This girl is proof you should never trust the pictures when online shopping
She got a whole lot more than she was expecting.
When ordering online, it can be tough to make an educated guess on how the piece will look just based on the images on site.
Advertisement
Comparing your size and height to that of the model in the pictures and then scouring Instagram to see if anyone else is wearing the item, you often purchase half-blind in the hopes that everything will turn out OK.
And usually it does, however, this was not one of those times.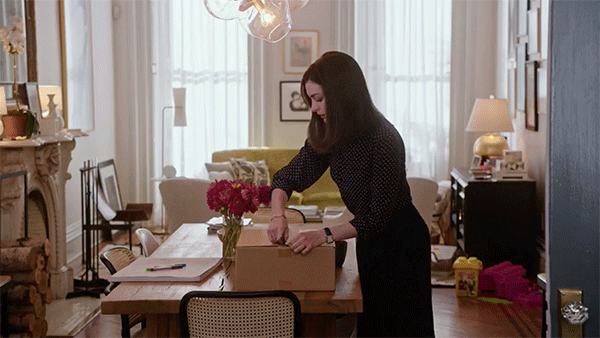 Becky Latham was buzzing when she nabbed herself a bargain in the Urban Outfitter's sale and, presumably like us, waited eagerly day after day until that package arrived at her door.
Advertisement
Well, when it did, it didn't look exactly like it looked on the site. Taking a picture of her new coat, Becky posted it to Twitter saying:
"Thank you Urban Outfitters, it's exactly like I imagined."
As you can see, the coat is HUGE and just a few days later, the post has gone totally viral with nearly 170,000 people interacting with it online.
Advertisement
Naturally, people took the mickey and the memes were on point.
Just imagine all the snacks you could sneak into the movies under that jacket...

— Ben Gray (@heybengray) April 8, 2018
You look like the blueberry girl off Charlie and the chocolate factory

— Tasha Carter (@ta5ha_carter) April 6, 2018
Advertisement
— Yuvia Ana Mendoza (@MexicanMami_) April 9, 2018
— Tête de bébé (@KingCMRN) April 7, 2018
Advertisement
— Jenny (@avoidxnt) April 8, 2018
It's Gore-tex pic.twitter.com/88qmuGRHbc

— Peroelponcho (@OficioSucio) April 9, 2018
looks like it fits just fine pic.twitter.com/18SjjzgkQZ

— 27_male_nyc (@25_male_nyc) April 9, 2018