3 months ago
A Love Island 'it is what it is' t-shirt has finally been made
It is what it is, right?
It was June 3. It was a bank holiday Monday, and it was the beginning of Love Island 2019.
The highly anticipated show came back with a bang and we all tuned into see who the new contestants looking for love - or money - would be.
However, soon after we met the new islanders, a new phrase was coined... and we haven't stopped hearing it since.
It is what it is.
Of course, fans of the show cried out on Twitter for the phrase to be made into a t-shirt, and it seems like a few shops listened.
In The Style were quick to jump on the bandwagon and came out with not one, but two t-shirt options - one in black and one in white.
They come in at €17 which isn't too bad, but let's be honest, you won't be able to wear this t-shirt for very long before it all stops making sense. You can check out the t-shirt here.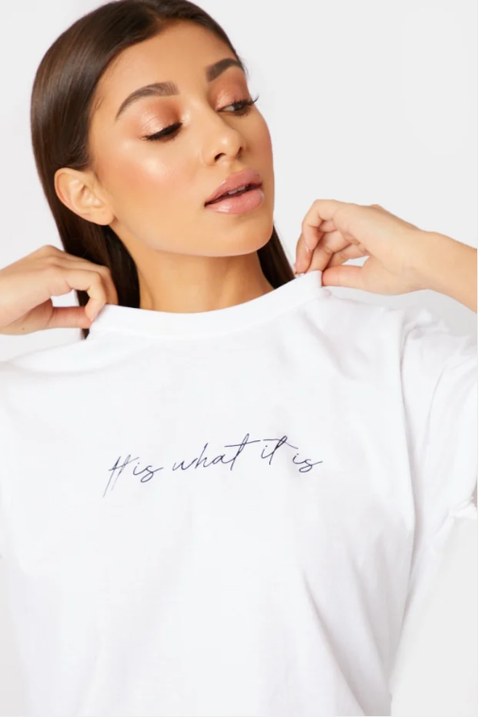 The clothing shop also has an 'I've got a text' option so if you're a true Love Island fan, you might as well get both. You can check this one out here.