1 year ago
M&S is selling these €55 shoes that look EXACTLY like the infamous Chanel ones
Bargain alert! Bargain alert!
We wish we could afford to buy Chanel shoes but you know, there's those little things called rent and food that take all of our money.
Unfortunately, we're not dripping in cash and much rather eat than buy shoes.
And so, we settle for dupes - but this one is a good one.
We first came across these contrast slingbacks on the M&S website and think they look very similar to the Chanel version. They both have a block heel, nude and black colourway and the same strap design too.
Here are the Chanel slingbacks:
And here are the M&S ones: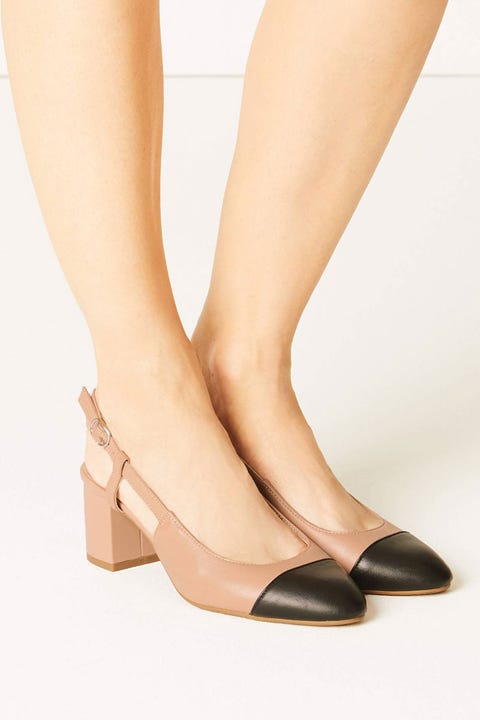 The Chanel shoes come in at around €800 and the high street shoes cost €55 - so we think we know which ones we'll be buying. To be honest, you can barely notice the difference between the two of them.
Of course, the M&S slingbacks are selling out fast so if you want to grab a pair act fast.