1 year ago
This River Island dress has been reduced to €20 and it's ideal for the warm weather
The sun has finally arrived.
We have been waiting for this weather for a very long time. The beginning of the summer didn't go too well as we were met with rain and even a little bit of thunder.
Not ideal.
However, temperatures are on the rise, there's not a cloud in sight and we're just buzzing to finish work so we can bask in the glory of the sun.
If you feel like you have absolutely no clothes to wear for the hot weather, don't fret because you're definitely not alone. We've been in jumpers and jeans for way too long, so god only knows where our summer bits have gone to.
If you want to freshen up your summer wardrobe then head straight to the River Island website as there is a whole section of dresses on sale.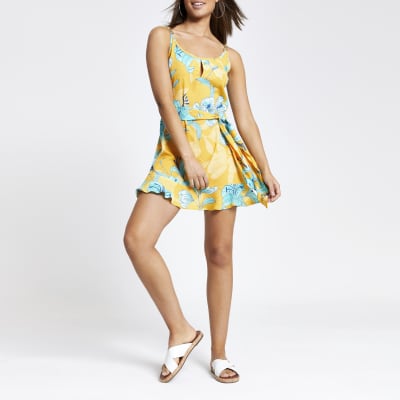 We spotted this gorgeous little number today and have absolutely fallen in love with it. It's bright and flowy making it perfect for when it's roasting.
It also has a tie waist and adjustable straps which makes it really flattering.
It was originally on sale for €35 but has now been reduced to €20. There are only limited sizes left so if you want it you better act fast.