3 years ago
This River Island leopard print dress has been reduced to €14 and it's a must-have
It looks way more expensive than it actually is.
When spring hits, so do the invites. Whether it's a wedding, a hen do, birthdays, christenings, or just random parties; it's the time for events.
Advertisement
However, that means it's also going to be an expensive time as we have to dress up for every occasion - and let's just say we don't have the moola to be buying new clothes for everything that gets thrown our way.
If you want something that will suit everything though, take a look at this gorgeous leopard print dress from River Island.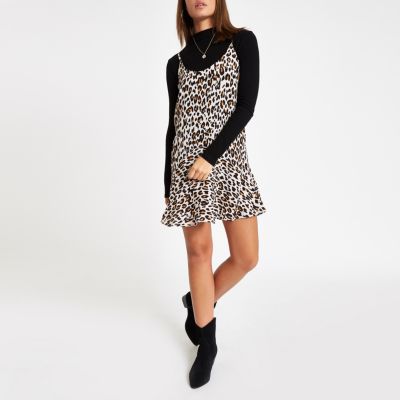 Having been on sale for €37, it has now been reduced to €14, which I think we can all agree is a really good bargain.
Advertisement
You can dress it up with heels and a kimono for a wedding, wear it to the office with a jumper underneath or pop on a pair of Docs to wear to a festival.
All sizes are still in stock but we'd act fast if you want to nab it because the sale won't be on forever. You can check it out here.