3 years ago
Rochelle Humes just wore the most gorgeous All Saints dress
We absolutely adore this dress.
Just like Holly Willoughby, Rochelle Humes has been knocking it out of the park day after day on This Morning.
Advertisement
Everyday she has a gorgeous outfit, and whether it's high street or designer, she looks class.
Her latest outfit came from All Saints, and while it's pricey enough, we'd be tempted to buy (or, you know... find a dupe).
 

View this post on Instagram

 
Coming in at €378, it's not going to be a flimsy purchase, however we love what Rochelle did by teaming the dress with a pair of boots and a jumper underneath.
Perfect for the cold weather - however, once it gets warm again you can pair it with a pair of heels for the ultimate night out look.
It's described on the website as: "New for this season, the Adella dress fuses romantic elements with tougher, punchier trims.
Advertisement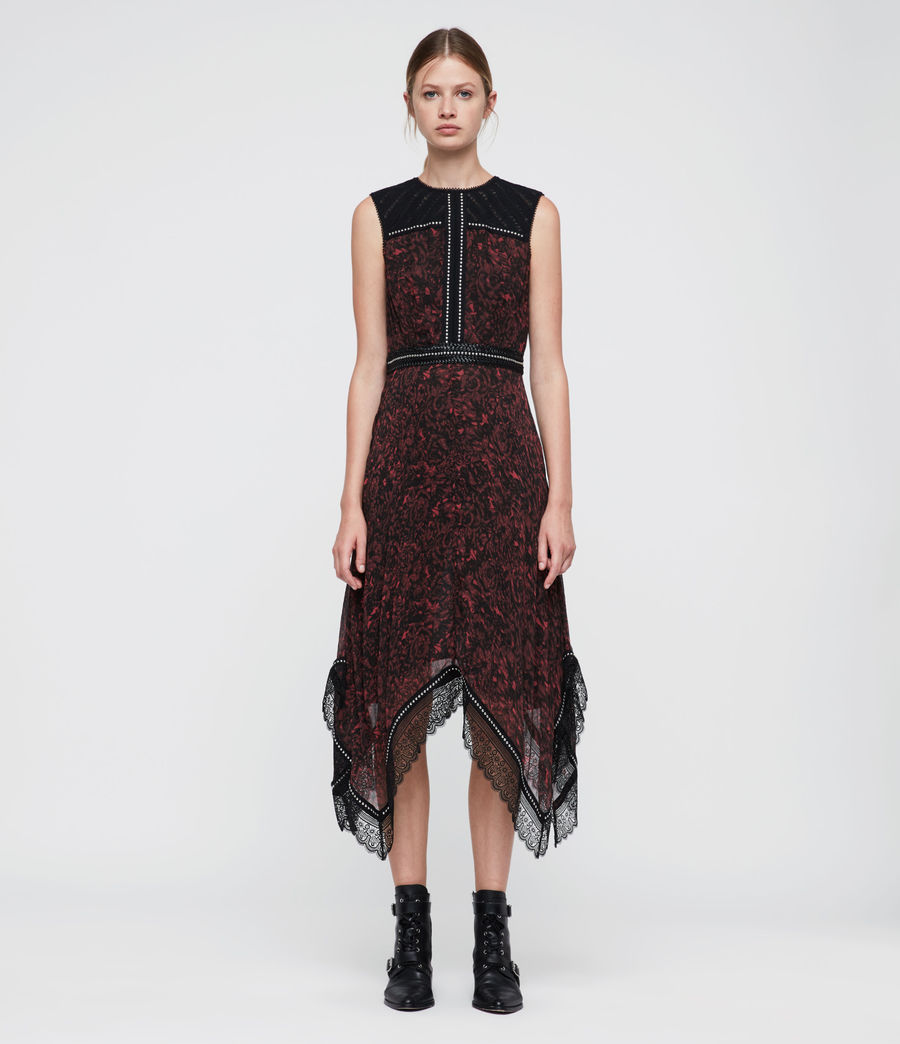 "The feminine floral backdrop and the textured lace directly juxtapose the placement studs on the faux-leather waistband, creating a statement piece."
We think we can all agree it's a gorgeous dress... we just don't fancy the price tag so much.