3 years ago
The straight leg jeans of dreams just landed in River Island for €50
Yes, yes and yes.
We don't know any style of jean that is comfier than straight leg jeans. The high waisted fit means they're not digging into you the minute you eat a cracker, and the looser ends give a way more casual and comfortable feel.
Advertisement
We just love them.
They're super flattering and versatile too, making them ideal for just about any shape and size.
You'll be delighted to know that River Island has just welcomed a new straight leg jean to the pack, and for €50 we're definitely going to be stocking up.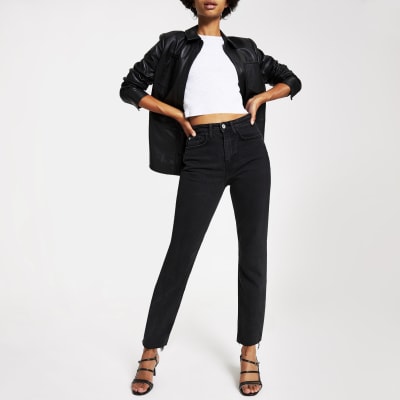 Advertisement
The relaxed fit is perfect for nights out - just add a statement top and a pair of barely-there heels and you're good to go. As always, you can dress them down; pop on a knitted jumper and your favourite runners and you have a brunch outfit sorted.
The straight leg jeans come in two colours; black and faded blue denim and as with all River Island jeans, you can be guaranteed they'll last a long time.
You can check them out here.