4 years ago
Stunning! Amy Huberman chose an Asos-stocked label for her day at Wimbledon
Last year while attending Wimbledon - Amy Huberman opted to accessorise with a fab pineapple bag from Zara.
And this year, she once again brought her style A-game to SW19.
Advertisement
Accompanied by her former rugby-player husband, Brian, the Hubs wore a dress from Keepsake.
Advertisement
The label is actually stocked on Asos (as well as the Harvey Nicks website), with prices for dresses coming in around the €150-€200 mark (though some items are currently on sale for just €60!).
Advertisement
Wimbledon for celebs is a seriously swish day-out, and we reckon that Amy's Need You Now midi-dress in powder pink floral was a great choice for the occasion.
We looked closely... and the dress furthermore has gold metal shank buttons, a lace trim and frill detail, along with relaxed sleeves that have a flared cuff. Lovely!
Advertisement
Keepsake is an Aussie label and while Amy's exact dress is out of stock, the same style and pattern thankfully comes in different lengths and versions.
Asos, for example, has this maxi offering for €270.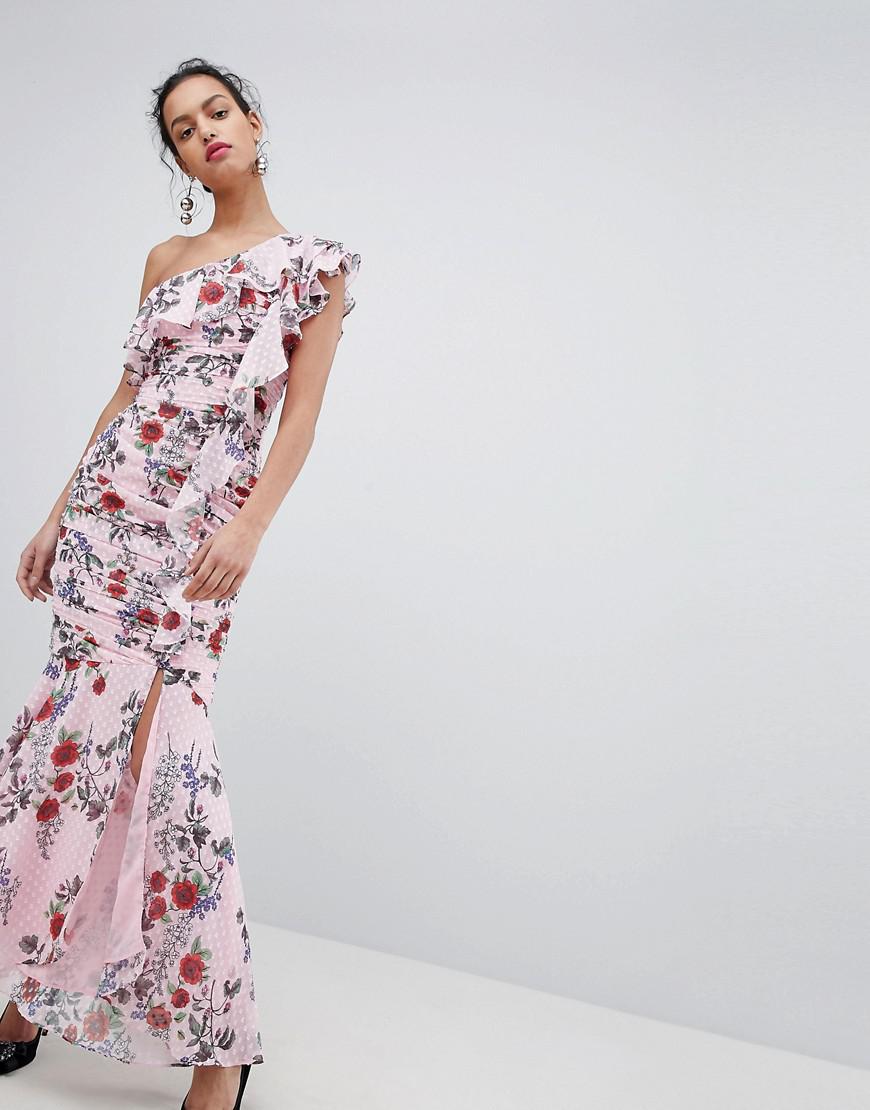 Harvey Nichols is selling a playsuit too - which we LOVE.
Advertisement
Otherwise, there is a navy version of the same pattern in several different styles; the Harvey Nicks site has a few in stock still.
To round things off, Ms Huberman on Friday wore sandals from her own Bourbon collection - the Rumour Has It shoe comes in a candy colour and cost €100.
Amy and Brian have been married for eight years and have two children: Sadie, five, and Billie, three.