3 months ago
We are obsessed with this fabulous River Island polka dot blazer
Let's just say it's suitable for all weathers.
We're pretty glum about the weather. Last week, we were hoping it was the start of wearing our summer clothes and ditching the heavy duty outfits.
Unfortunately we're back in our winter woollies, but that doesn't mean we have to look totally drab.
We spotted this gorgeous polka dot blazer on the River Island website and it's perfect for dressing up or down - no matter what the Irish forecast throws at us.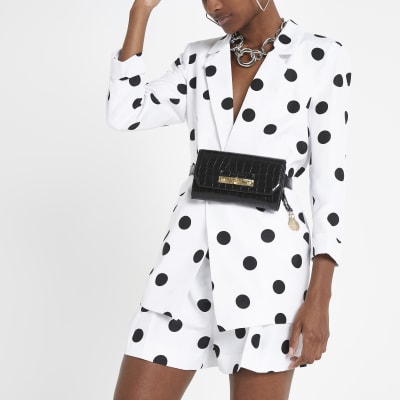 River Island has dressed the blazer with matching shorts (which we also adore) but if you want to go down the comfier route, pairing it with a pair of distressed denims and Doc Martens would make the ultimate cool-girl outfit.
The blazer comes in at €80 but it's the perfect transitional piece that you can bring with you everywhere, and it definitely will make any outfit look 10x smarter.
If you fancy checking out the shorts too, they come in at €40 so if you have a party or event coming up in the near future, that's your outfit sorted.