3 years ago
We can't wait to cosy up in this gorgeous €16 Penneys jumper
It's nearly time for jumper weather.
The whole summer has been a bit all over the place and for the past few weeks we really don't know what to put on our bodies.
Advertisement
It's lashing rain, yet temperatures are still high; but during the early mornings and nights, it's freezing out.
We've been going between trying to wear big jackets to cover up from the rain and popping on shorts for when we're absolutely sweating out.
To be honest, we just want it to go back to when we can actually predict what the weather will be like - even if it is freezing cold.
Because, at least, we can wear gems like this:
Advertisement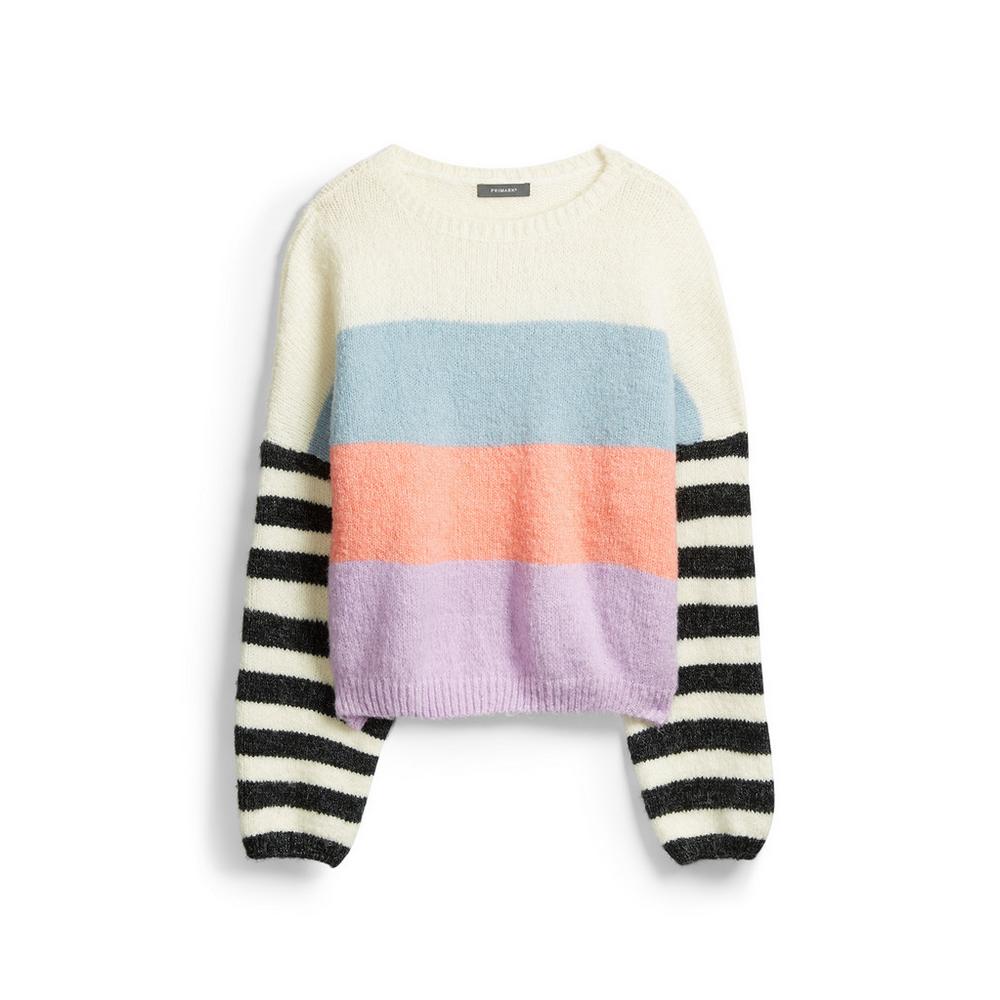 We spotted this jumper on the Penneys website, and it's the perfect piece to welcome back the cooler weather.
The pastel stripes across the body of the jumper completely brighten it up, yet the black and white stripes on the sleeves make it a very classic piece.
Wear it with a pair of black dungarees and tights, or else you can keep it casual with a pair of jeans. Either way, for €16 it's definitely being added to our wardrobes.
Advertisement