1 year ago
We've just found a €60 dupe of Kate Middleton's €3,000 Wimbledon dress
She looked fabulous.
But, let's be honest, she always looks fabulous.
Advertisement
Kate Middleton attended Wimbledon today to the delight of her fans. She went solo this time as last year she attended the event with Meghan Markle.
To mark to occasion Kate wore a gorgeous custom-made white tea dress with black detailing by a designer called Suzannah.
If you take a look on the designer's website, the dresses can go anywhere from €2,000 - €3,000 and since Kate's was made especially for her, we'd say it could have cost even more.
However, if you don't have three grand to splash out on a dress (lol), then we have found the perfect dupe on ASOS.
The ASOS DESIGN button through midi dress with puff sleeves and buckle belt comes in at €58.07 and is as striking as Kate's.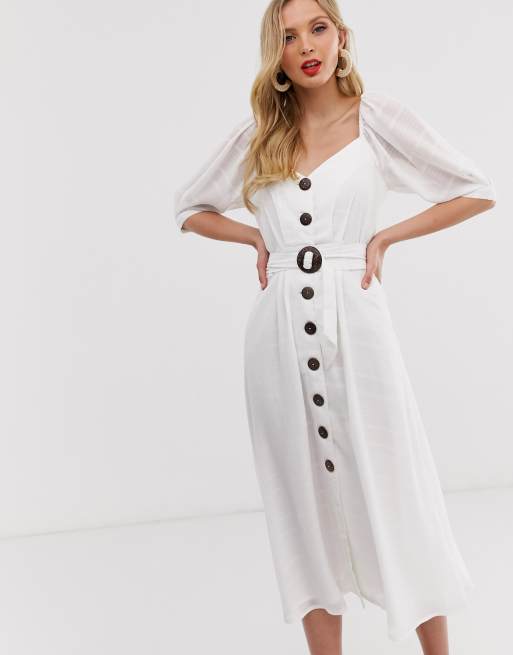 Advertisement
We found a little belt to tie around your waist if you want to go full Kate Middy - it's by Glamorous and comes in at €11.06.
While we all might not be going to Wimbledon, this outfit would be perfect for a big summertime occasion, or even as a day-after-the-wedding bridal outfit.