4 years ago
This is one of the most popular makeup trends on Pinterest right now
What a throwback?
It's not uncommon for trends from the past to resurface – in fact, it's the natural life cycle of a trend.
Advertisement
However, we have to admit that we didn't see this 90s trend coming back in style anytime soon.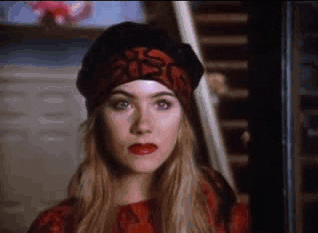 According to Pinterest, searches for blue mascara have increased by 243 percent, meaning the old school trend is seeing a resurgence in popularity.
While our first reaction to this may have been a facepalm moment, on further investigation we're intrigued.
Advertisement
A lot of celebrities have been rocking the look both on stage and on the red carpet and we're starting to come round to the idea.
It's come a long way since our days of rocking the look way back when, and more and more brands are releasing their own products to entice people to give the look a go.
Here are six more reasons to try it out for yourself.
Advertisement
Images: Pinterest